5 Best Restaurants In The White Mountains, NH 2023
New Hampshire's White Mountain is renowned for its breathtaking natural beauty and outdoor activity opportunities. Apart from the scenic beauty, restaurants in the White Mountains give a booming food experience that serves everything from traditional New England seafood dishes to cutting-edge farm-to-table fare.
Whether it is a romantic dinner for two, a family-friendly spot for lunch, or a cozy breakfast spot, these restaurants have got it covered. Many of the restaurants in the White Mountains highlight the best dishes, ambiance, and overall experience that make these eateries stand out from the rest.
5 Best Restaurants in the White Mountains, New Hampshire
1. May Kelly's Cottage – North Conway
May Kelly's Cottage is a restaurant that focuses on families and features charming Irish country food. Marie and Patsy McArdle are the owners of this place and are both from Ireland. By coming here, visitors will experience the ambiance of the past.
There is an outdoor patio with breathtaking views of the Saco River and White Horse Ledge. May Kelly features dine-in seating that will make you gaze at the walls more than anything else. This place was first established as a traditional Irish pub in 2004. Later they expanded it to an eatery.
The menu here consists of the taste of original Irish food, with an amazing pairing of wines & spirits. Inside is a showcase of all the old antiques and signs the couple has accumulated over the years. It has been used to decorate the walls, ceilings, and every square inch of this place.
Timings: Monday- Wednesday: Closed, Thursday: 4:00 pm to 9:00 pm, Friday- Saturday: 12:00 pm to 9:00 pm, Sunday: 12:00 pm to 8:00 pm. 
Must-try Items: May's Potato Cakes, Gaelic Pizza, Traditional Stuffed Clams.
Address: 3002 White Mountain Hwy, North Conway, NH 03860.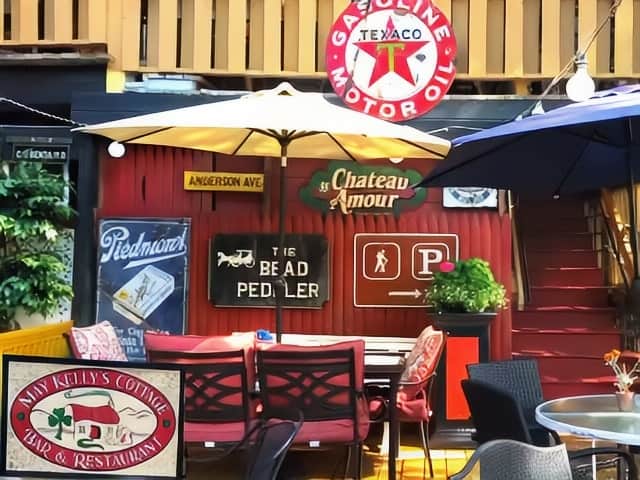 2. Peach's Restaurant – North Conway, New Hampshire
Peach's restaurant is a family-run eatery committed to offering high-quality cuisine. For the past seven years, Peach's has been serving impeccable dishes that fill the soul. This restaurant makes its customers feel like they are eating meals with their families. 
The interior has a charming and cozy setting and some outstanding food. Peach's menu mainly focuses on combining unique, different dishes and spices. They are best known for their breakfast service, which includes light servings in an affordable range. Apart from amazing breakfast combos and delicious luncheon specials, there are also gluten-free products.  
Timing: Open 5 days a week from 8:00 am to 2:00 pm, Closed on Tuesdays & Wednesdays.
Must-try Items: Guinness Bratwurst, Quesadilla, California Panini.
Address: 2506 White Mountain Hwy, North Conway, NH 03860.
Read 20 Best Wineries In New Hampshire
3. Banners Restaurant – Conway, NH
Banners Restaurant came into existence in 1987; since then, it has been a local and tourist favorite. Along with a fantastic menu that offers comfort food with flair, Banners Restaurant's success is well-established. They are mainly known for their breakfast services. 
The restaurant is situated in a charming building that was once a train station, giving it a unique and inviting ambiance. Their menu features a wide variety of dishes to suit every taste palette. The portions are generous, and the prices are reasonable, making it an excellent value for money.
Banners also promote seasonal changes in the menu to make different meals to suit every customer's needs. Apart from all these delicacies, this restaurant greatly emphasizes home-cooked lunch and kid's foods. 
Timings: Open daily from 7:00 am to 3:00 pm, Closed on Thursdays.
Must-try Items: Pastrami Rachel, Banners Famous Mac & Cheese, Texas Style French Toast.
Address: 621 White Mountain Hwy, Conway, NH 03818.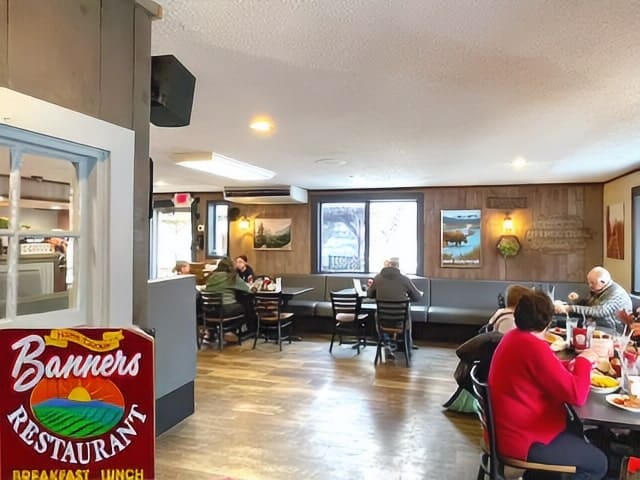 4. Munroe's Family Restaurant – Twin Mountain
Munroe's Family Restaurant is a beloved establishment located in New Hampshire. Known for its hearty portions and friendly service, this family-owned restaurant has been serving delicious meals for years. One of the standout features of Munroe's is its commitment to using fresh, locally sourced ingredients whenever possible.
The atmosphere at Munroe's is cozy and inviting, with rustic decor and a warm fireplace. The menu here is filled with classic American fare, including burgers, sandwiches, and homemade items. Their breakfast menu is particularly popular, featuring fluffy pancakes and eggs benedict. It changes seasonally, with new dishes incorporating the best of what the region has to offer. 
Timings: Monday- Thursday: from 8:00 am to 2:00 pm; Friday- Saturday from 8:00 am to 3:00 pm; Sunday: 8:00 am to 8:00 pm. 
Must-try Items: Veggie sausage, Waffle with strawberries and Vermont blueberries, Quinoa patty burger.
Address: 633 Rt 3 South Twin Mountain, NH, US 03595.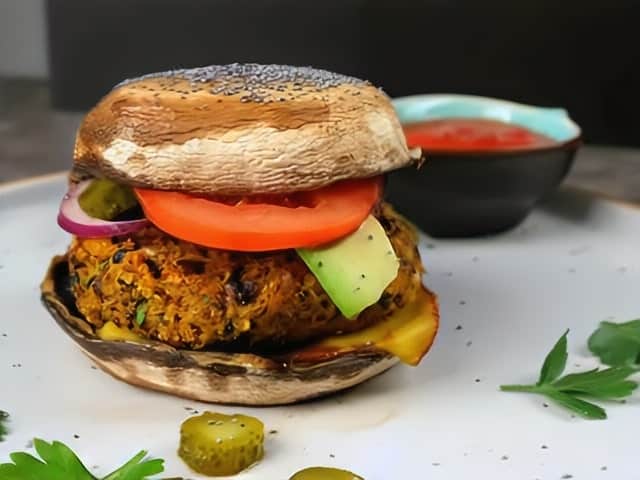 5. Chang Thai Café – Littleton, NH
Chang Thai Cafe was established in 2008 by Emshika Alberini in memory of her late sister. This place truly combines traditional dishes with a modern twist. The restaurant offers authentic Thai cuisine in a cozy and welcoming atmosphere. 
The restaurant's interior is adorned with beautiful Thai artwork and décor, creating a warm and inviting ambiance. Here the menu boasts a wide variety of dishes, including traditional favorites like Pad Thai and vegetarian and gluten-free options. Along with the delicious food, Chang Thai Café offers a selection of refreshing cocktails and beers to complement your meal. 
They promote online ordering with fast delivery and additional discounts through their website. Reservation is highly recommended because of the immense turn-up of this place. 
Timings: (Morning): Tuesday- Sunday from 11:30 am to 2:45 pm, (Afternoon): Tuesday- Sunday from 4:00 pm to 8:45 pm.
Must-try Items: Spring rolls, Duck pad thai, coconut shrimp.
Address: 77 Main Street, Littleton, NH, US 03561.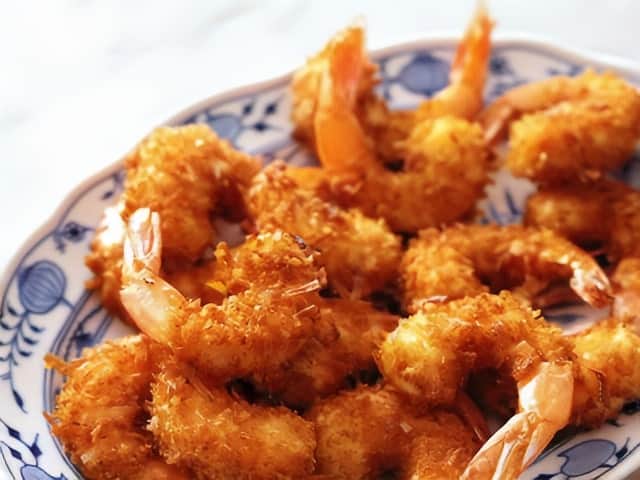 Conclusion
In conclusion, White Mountains, New Hampshire restaurants offer many options for all tastes and budgets. From rustic diners and cozy cafes to upscale restaurants and fine dining experiences, visitors can indulge in various cuisines and flavors. The local restaurants pride themselves on using fresh, locally sourced ingredients and providing excellent service in a welcoming atmosphere. 
New Hampshire Articles:-