10 Best French Restaurants in Vermont 2023
Vermont has some of the best French restaurants in the country. Among all other cuisines, French is one of those that gained worldwide popularity. There is something about the richness of butter and cream that makes people love the cuisine. Additionally, these places are ideal for celebrating any special occasion.
These restaurants represent the culture of France through their food and hospitality. They use French techniques and combine them with fresh ingredients from the surrounding area. In Vermont, the Green Mountain area features the most amazing French restaurants. The eateries are trying to present a piece of France through their culinary excellence.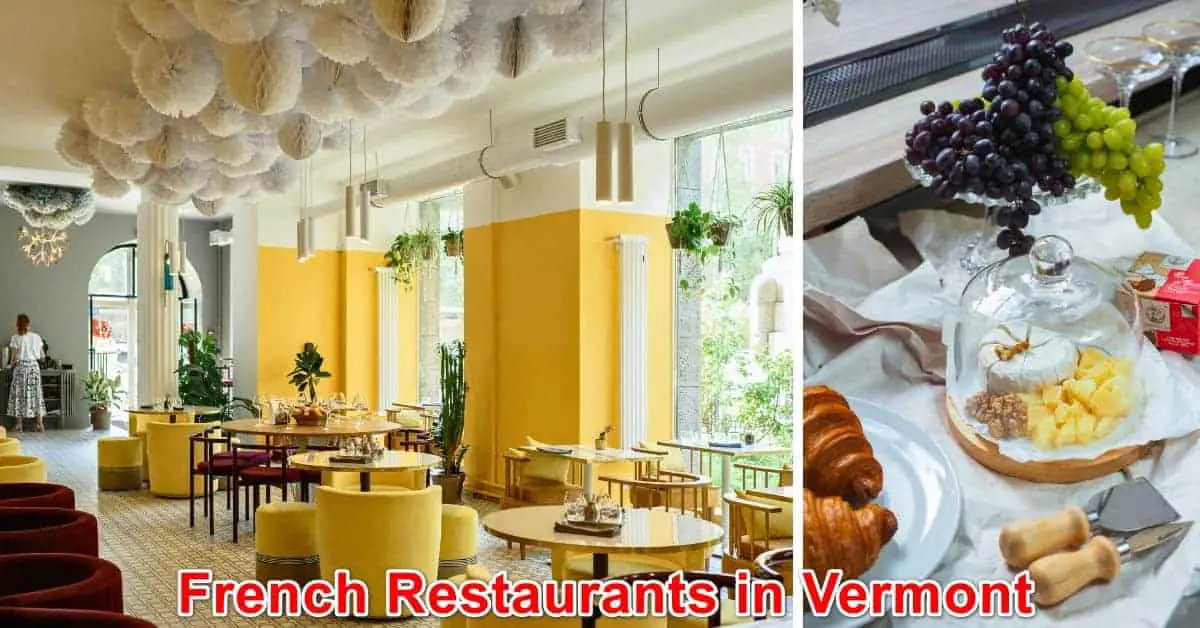 10 Best French Restaurants in Vermont
1. Leunig's Bistro – Burlington, VT
Leunig's Bistro is a French bistro and bar serving premium quality food. In Burlington, it is the oldest and continuously operating restaurant. Since the 1980s, this place has been serving the community and giving people the nostalgia of a European cafe.
The upscale vintage ambiance perfectly matches the Parisian vibe of this cafe. Executive Chef Donnell Collins prepares all food items with seasonal local ingredients. All the dishes are made using French techniques, and a touch of Vermont's local cuisines makes them unique. They are associated with charity work and donate for the betterment of the residents.
The diner serves lunch and dinner, which includes various salads, soups, appetizers, cheeses, lunch plates, etc. Delectable desserts, cocktails, and wines are also present to pair up with the food. Their Petit Bijou Kiosk on Church Street offers poutines, cremeees, beignets, coffees, croissants, etc. They serve a two-course 'Prix Fixe' meal for the early bird dinner. Gift cards are available.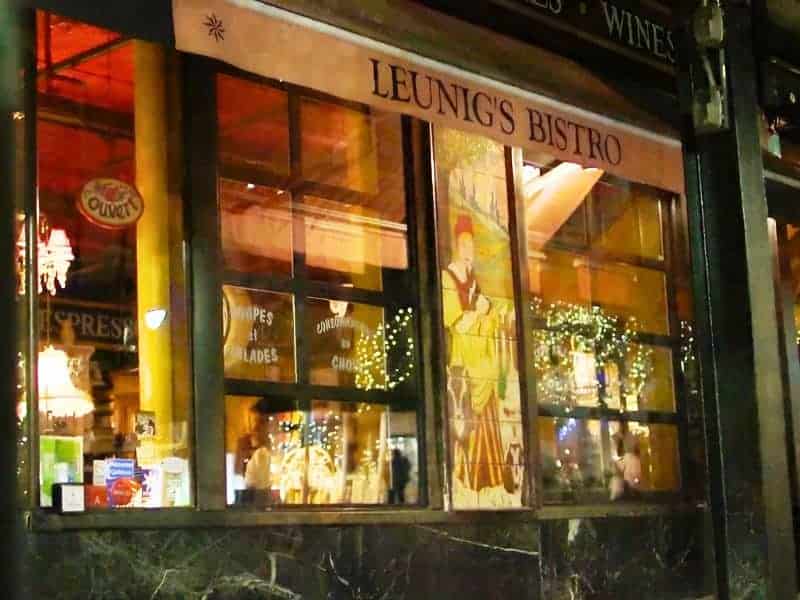 Must-try Items: Beef Bourguignon, Duck Confit Poutine, Soup Au Pistou
Hours: Tuesday to Saturday from 11 a.m. to 9 p.m.Petit Bijou Kiosk hours are from Tuesday to Saturday from 8 a.m. to 6 p.m.
Contact: 802-863-3759
Nearby Attractions: ECHO, Leahy Center for Lake Champlain, Fleming Museum of Art
Address: 115 Church Street, Burlington, VT 05401
Read Best Shopping Malls and Outlets in Vermont
2. Café Provence – Brandon, VT
Cafe Provence is a casual-style restaurant serving delicious food. Owner and Chef Robert Barral showcases his Languedoc origin through all his dishes. His motto is to present top-notch food with the freshest ingredients. He also offers a weekly cooking class to teach classic French Techniques. They have a sister bakery, the Gourmet Provence, which serves fantastic breakfasts, pastries, cakes, etc.
All the items on the menu are made with the freshest ingredients bought from the local vegetables, meat, cheese, and fruit purveyors. From full-course meals to open-hearth pizzas, they serve everything under one roof. 
The well-stocked wine room has exclusive variety from all around the world. Their full-service bar offers local brews as well as imported brews. The catering facility is known for its casual elegance. A gift card facility is an added benefit.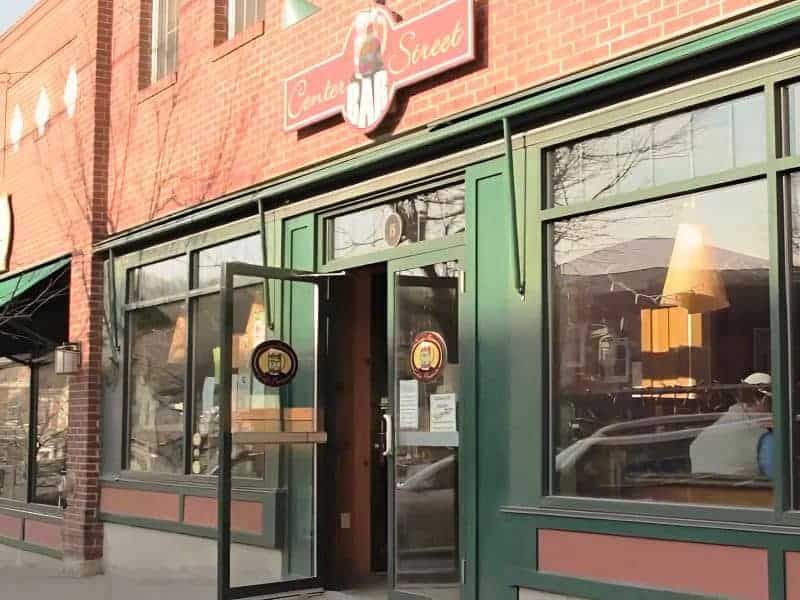 Must-try Items: Moules Marinières, Chicken Niçoise over Garlic Mashed Potatoes, Salade Niçoise
Hours: Wednesday to Saturday from 11.30 a.m. to 9 p.m. Sunday from 10 a.m. to 9 p.m.                                    
Contact: 802-247-9997
Nearby Attractions: Hammond Covered Bridge, New England Maple Museum
Address: 11 Center St, Brandon, VT 05733
Read Best Tattoo Shops in Vermont
3. Bistro de Margot – Burlington, VT
Bistro de Margot is an award-winning eatery that won many accolades, including the DiRoNA Award of Excellence 2023. It is a fine dining restaurant owned by Chef Hervé Mahé in honor of his grandmother Marguerite, the namesake. He put his 30 years of culinary excellence and created this gem of an eatery. 
This upscale eatery has a modern, sleek design, offering a posh ambiance. They offer classic French techniques with a modern twist, achieving honorary awards. The diner has a 'Prix Fixe' 3-course meal, i.e., salad, main course, and dessert. A-la-carte is also available. Various wines, beers, and cocktails are present to accompany the food. The gift certificate facility is there. 
Must-try Items: Carpaccio de Saumon Fumé à Froid, Salade de Roquette, Rhubarbe au Vinaigre, Escargots de Bourgogne, Paris-Brest Revisité
Hours: Indoor dining is available from Tuesday to Thursday from 5 p.m. to 8.30 p.m. and Friday to Saturday from 5 p.m. to 9 p.m.  
Contact: 802-863-5200
Nearby Attractions: ECHO, Leahy Center for Lake Champlain, Ethan Allen Homestead Museum and Historic Site
Address: 126 College St, Burlington, VT 05401
Read Best Breweries in Vermont
4. Black Sheep Bistro – Vergennes, VT
Black Sheep Bistro is an eminent restaurant in the neighborhood. It offers indoor seating as well as patio seating. The French influence in the dishes is prominent and loved by all. Their food is always fresh as they maintain a farm-to-table policy. The atmosphere is romantic and quaint, ideal for a lovely dinner.
 Their highly professional and experienced staff makes this culinary experience more memorable. The menu is varied and has plenty of options to choose from. Dumplings, salads, croquettes, steaks, seafood, and many more are present. Vegan and gluten-free options are available to cater to dietary restrictions. Gift certificates make it easy to surprise someone. 
Must-try Items: Escargot a la Provencale, Duck Leg a l'Orange, Coconut Curried Chick Pea & Sweet Potato Stew
Hours: Dinner is available from Tuesday to Saturday from 4 p.m. to 8 p.m.  
Contact: 802-877-9991
Nearby Attractions: Vergennes Falls Park, Lake Champlain Maritime Museum
Address: 253 Main Street, Vergennes, VT 05491
Read Best Hair Salons in Vermont
5. Chantecleer Restaurant – East Dorset, VT
Chanticleer restaurant is known as the star among the local dining scenes. Located in the lush mountain, this place gives a vibe of sheer elegance. It is set inside a remodeled dairy barn with a gorgeous stone fireplace. This place is all about sophistication. It is appropriate for a night out and celebrating some special occasion. 
It serves premium food with a heavy influence of French Cuisine. The prime focus is on seafood. The menu may vary according to the availability of seasonal ingredients. Several appetizers, entrees, and delectable desserts are part of the menu. There are some nightly specials available. They have a horseshoe-shaped full bar with a variety of beverage options.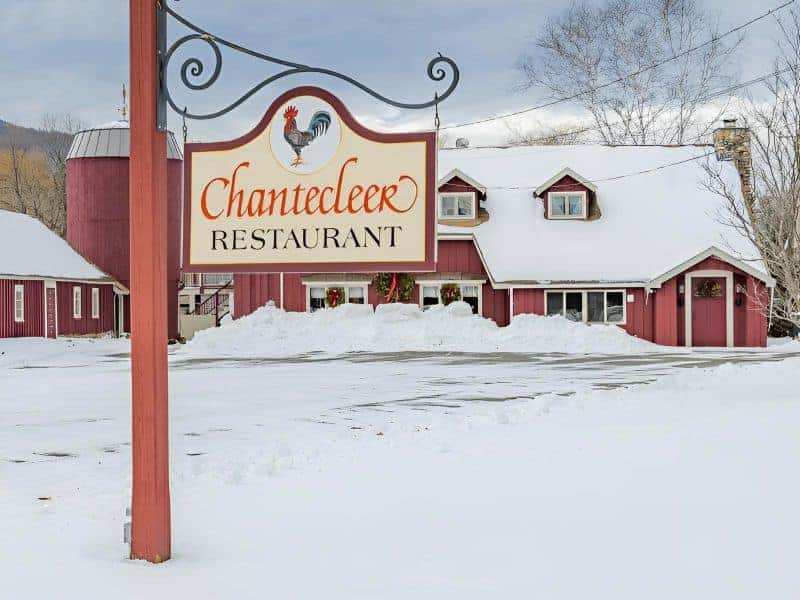 Must-try Items: Soup du Jour, Bananas Chantecleer, Venison and Duck Breast Medallions
Hours: Wednesday to Saturday from 5.30 p.m. till it closes.  
Contact: 802-362-1616 
Nearby Attractions: American Museum of Fly, Fishing Emerald Lake State Park, 
Address: 8 Read Farm Lane, East Dorset, VT 05253
Read Best Antique Stores in Vermont
6. Mistral's at Toll Gate – Manchester Center, VT
Mistral's at Toll Gate is a riverside diner on the last Toll Gate in Manchester. Since 1988, this romantic diner has been providing quality service. The elegant atmosphere and the view of the Broomly Brook creates a romantic vibe. The water cascades gently and creates a majestic ambiance. During winter, the snow makes it even more alluring.
The French cuisine of Chef Dana is exquisite. The team uses Seasonal ingredients to prepare classic French food. Chef Markey makes everything from scratch with mostly local ingredients. Their extensive wine list features various wines from different places. Any dietary requirements can be taken care of.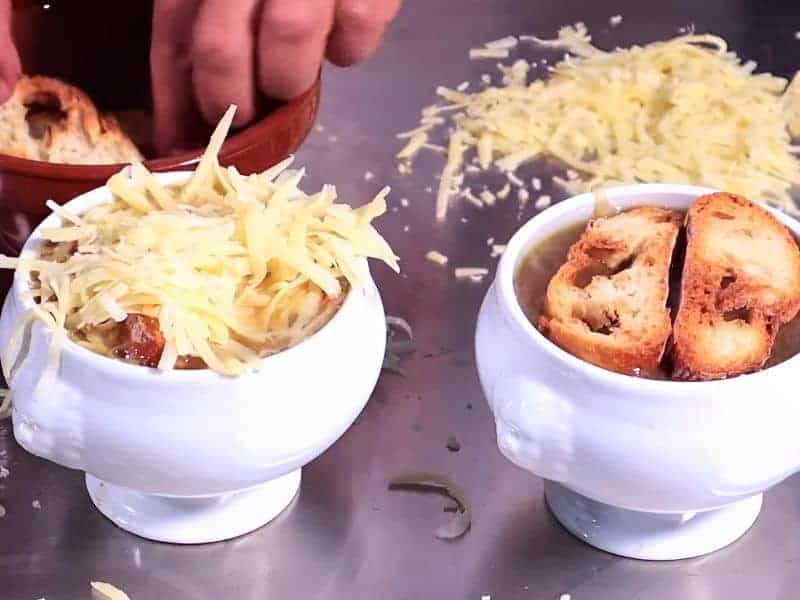 Must-try Items: French Onion Soup Gratinee, Escargots With Garlic Chive Cream Sauce, Atlantic Salmon Cannelloni                                  
Hours: Thursday to Sunday from 6 p.m. to 8.30 p.m.
Contact: 802-362-1779
Nearby Attractions: Dana L. Thompson Memorial Park, American Museum of Fly Fishing
Address: 10 Tollgate Rd, Winhall, VT 05255
Read Best Furniture Stores In Vermont
7. Chez Henri Restaurant and Bistro – Warren, VT
Chez Henri is a Parisian bistro cum restaurant in the heart of Sugarbush village. Chef Henri Borel started this venture in 1964 and took it to great heights for over half a century. The arches on the wall, a fireplace, an onyx bar top, an 1850s mirror, Vermont scene murals, and speakeasy booths attract the customers.
The entire menu resembles a piece of Paris. It consists of various basic French fares. The range includes salads, appetizers, soups, meats, and seafood. Their back room is available for any special occasions and parties. The full bar and slope-side disco are open spaces for events and celebrations.
Must-try Items: Canard Aux Fruits Ou Au Poivre, Petite Bouillabaisse, Médaillon De Veau Normande                              
Hours: Open for the season. The food is served from 5 p.m. to it closes.   
Contact: 802-583-2600
Nearby Attractions: Henry Sheldon Museum, Sugarbush Resort
Address: 80 Sugarbush Village Drive, Warren, VT 05660
Read Best Wineries and Vineyards in Vermont
8. Carpenter & Main – Norwich, VT
Carpenter & Main is a classic French restaurant. This colonial-style diner has dining rooms as well as a patio seating area. Due to low staffing, prior reservations are mandatory. Chef Bruce MacLeod showcases his French Technique on all the dishes he made. 
The menu is varied and changes frequently. It features several French classics and other delectable items. Their bar serves one of the finest wines and signature cocktails. Curb-side pickup is available.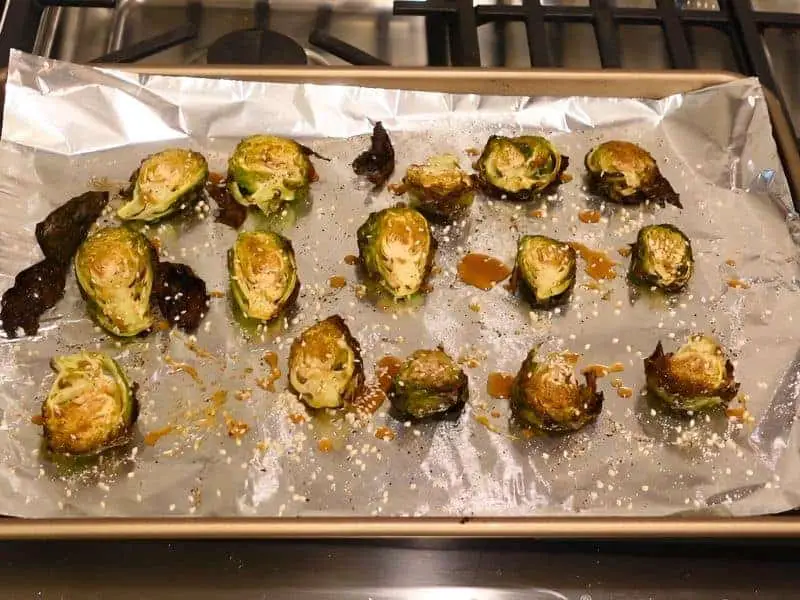 Must-try Items: Duck Leg Confit Over a Spinach Salad With Mustard Vinaigrette, Escargots a la Bourguignonne with Garlic Parsley Butter, Maple Cider Roasted Brussel Sprouts                      
Hours: Wednesday to Saturday from 5 p.m. to 9 p.m.
Contact: 802-649-2922
Nearby Attractions: Henry Sheldon Museum, Sugarbush Resort
Address: 326 Main St, Norwich, VT 05055
9. Tourterelle Restaurant & Inn – New Haven, VT
Tourterelle is the brainchild of Christine and Bill Snail. Started in 2009, this place is between the lush Green Mountains and Adirondack. The beauty of the eatery is enchanting.
The rich hues of sage, the brick wall, and the magnificent interior are incomparable. Their rustic barn is appropriate for weddings and other special celebrations. They have an outdoor setting with an oversized willow tree, pond, and complete fountains. 
The local flavors shine through the aesthetic of this place. They have four dining rooms that offer a view of the beautiful countryside while enjoying a three-course meal. Local produce meddled with French flavors is what makes it special.
The seasonal menu is market-driven and has a modern twist. Various entrees, appetizers, main course, and desserts are present here. On and off-site catering is available.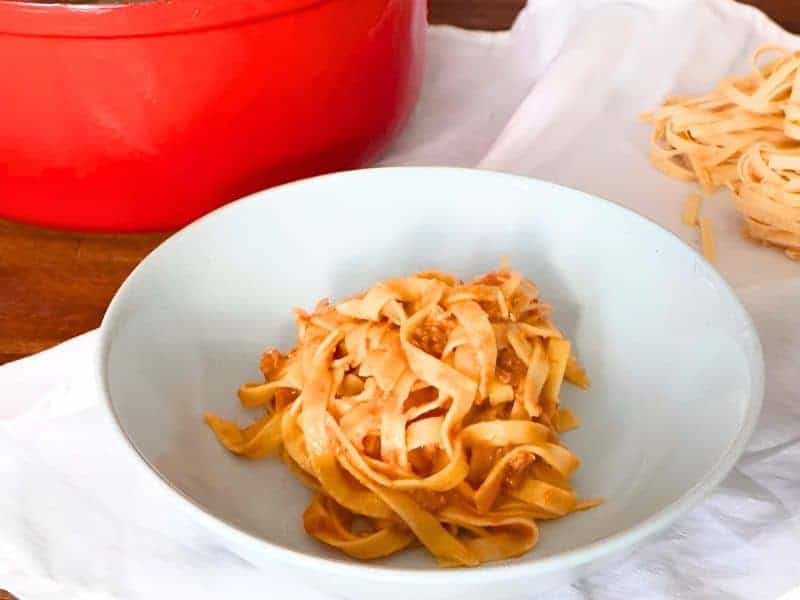 Must-try Items:  Tagliatelle, Tourterelle Poutine,  Venison  Arancini           
Hours: Tuesday to Saturday from 5.30 p.m. to 9 p.m. 
Contact: 802-453-6309
Nearby Attractions: Halpin Covered Bridge, Pulp Mill Covered Bridge
Address: 3629 Ethan Allen Highway, New Haven, VT 05472
10. Michael's on the Hill – Waterbury, VT
 Michael's on the Hill is an award-winning dinner by Michael and Laura Kloeti. Andrew Kohn and Don Jones took over this business in September 2023. It is at a Circa 1820 farmhouse surrounded by perennial gardens, acres of lawns, and a magnificent view of the Green Mountains. The eatery is awarded by Having a positive impact on the environment. 
They serve premium quality food made from all local ingredients. European comfort food is the main inspiration behind their menu. It is the ultimate farm-to-table restaurant.  It has a capacity of 100 guests, and the relaxed atmosphere makes the overall experience memorable. 
A linen-wrapped artisan baguette, marinated olives, and sweet butter are served to the customers before every meal. They also have a lounge, wine room, and a full bar area.
The porch area gives a glimpse of the mountain from each table. The renovated barn is ideal for indoor seating. Besides appetizers, starters, main course, a platinum and gold menu featuring chef-tasting items is also available.
A separate children's menu is present. It has been awarded the Wine Spectator Award of Excellence since 2009 for its classic wines and signature seasonal cocktails; the gift card facility is there. 
Must-try Items: Spice Roasted Venison Loin – Red Wine Braised Cabbage – Chestnut Spätzli, Roasted Faroe Island Salmon – Tomato Saffron Ragout – Shallot & Bell Pepper Confit – Jacob Cattle Beans, Roasted Bone Marrow   
Hours: Wednesday to Monday from 5 p.m. to 9 p.m.    
Contact: 802-244-7476
Nearby Attractions: GreenSpark Sustainability Park, Waterbury Center State Park
Address: 4182 Waterbury-Stowe Rd, Route 100 North, Waterbury Center, VT 05677
Find French Restaurants Near You
Conclusion
These are among the best French restaurants in Vermont. With their brilliant cooking technique and uniqueness, they can win thousands of hearts from locals and visitors. With the French flavors and hospitality, these eateries create a significant name for themselves. They can provide a different kind of experience to the people of Vermont. Discover the rich French culture by dining in one of the restaurants. 
Vermont Articles:-