16 Best Spas in Maine 2023
In our day-to-day routine, stress relief and mind relaxation become vital. Such body curing and health services are done in the Spas in Maine with well-trained therapists using modern techniques. These spas often do haircuts, coloring, and various hair treatments.
People visiting the spas in Portland, Cape Neddick, Augusta, Boothbay Harbor, and Waterville can relax in steam rooms and saunas while having soul-refreshing massages. There are private treatment rooms with well-sanitized equipment for services. Many of these spas have rental spaces to organize big parties and functions. 
Most Spa have offline and online reservation facilities on their official website; cancellation is available 24 or 48 hours before the reservation.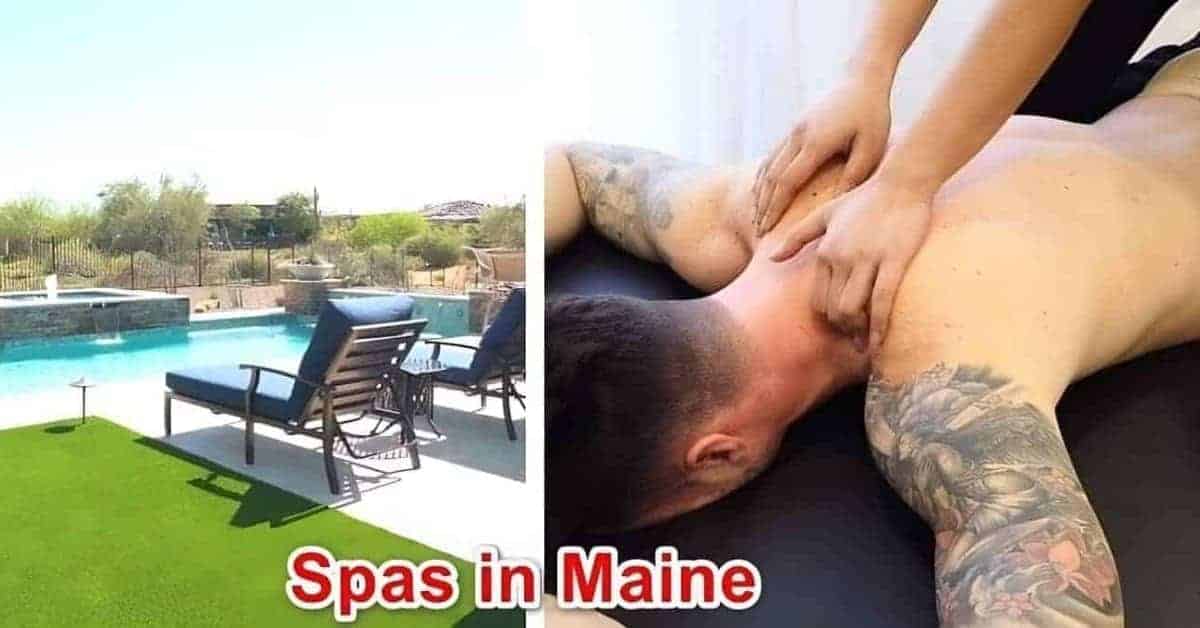 List of 16 Best Spas in Maine
1. Cliff House Maine – Cape Neddick, Maine
Cliff House Maine is a good place for recreation, with a resort to stay near Waterstream. They have well-sophisticated guest rooms with all facilities. Two restaurants, Nubbs Lobster Shack and The Tiller Restaurant, serve diverse dining menus.
The Spa provides unique nail, skin, and hair treatments with special natural botanical extracts. You can enjoy the top cliff view while in treatment by a well-versed stylist. The Seaside Sanctuary and the Sun Longue's patio are the best relaxing spots after the treatment. 
There are comfortable saunas, steam rooms, and private treatment spaces. Their products are available online in combos for purchase. The fitness center offers facilities for cardio, warm-up, yoga, and personal training from skilled trainers. 
There are 25000 square feet of meeting space for business gatherings and conferences. They organize team participation activities like trivia nights, boat building, boat tours, and glass blowing. North Point Lawn and Atlantic Ballroom are ideal for weddings and bridal parties with a special catering menu.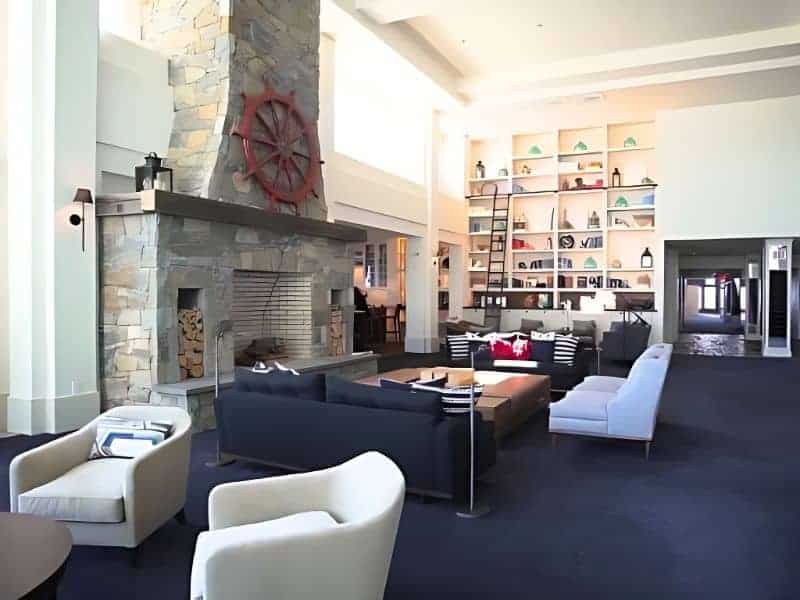 Special Services: Nailing, Skin, and Hair Care.
Hours: Always open.
Contact: 207-361-1000
Nearby Attractions: Nubble Lighthouse, Prescott Park
Address: 591 Shore Road, Cape Neddick, ME 03902 
Read Best Beauty Supply Stores in Maine
2. Senator Inn & Spa – Augusta, Maine
Senator Inn & Spa offers multi-dimensional facilities from a hotel and restaurants to a Spa, making customer visits delightful. The Cloud 9 Restaurant here offers various cuisines of dishes. 
Rooms and suites are well furnished and modernized, and some pet-friendly rooms are also there. There are ample amenities for organizing weddings, conferences, meetings, and banquets.   
Downtown East magazine named Senator Inn & Spa the "Best Spa in Maine." The Spa offers body wraps, facials, makeup & brow treatments, nail with foot therapy, hair colors, waxing, and various massages. Special packages for the bride's grooming are available. 
Delicious salads and sandwiches are served in the Spa. A fitness center offers personal training, water aerobics, belly dancing, and yoga. The Boutique contains a variety of botanicals for health, beauty, and wellness treatment.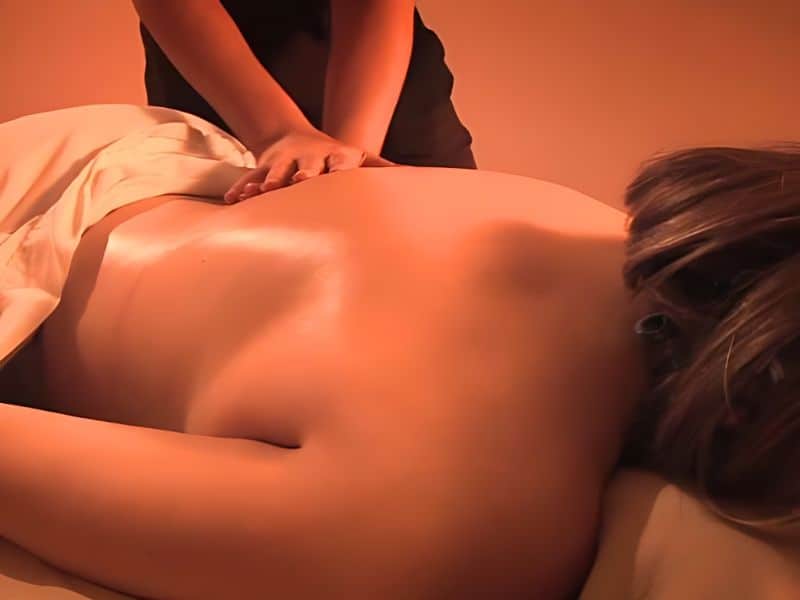 Special Services: Body Wraps, Facials, Foot Therapy, and Hair Colors 
Hours: Monday – Friday: 5 AM – 9 PM, Saturday & Sunday: 7 AM – 9 PM
Contact:  207-622-3138
Nearby Attractions: Capitol Park, Viles Arboretum. 
Address: 284 Western Avenue, Augusta, ME 04330
Read Best Tattoo Parlors in Maine, USA
3. Portland Regency Hotel & Spa – Portland, ME
Portland Regency was built in 1895 as a classic armory comprising war equipment. By August 2003, it became the only hotel with a spa and fitness center in downtown Portland.
The ninety-five luxurious rooms and suites have all modern amenities with high-grade furniture. Eighteen 95 Restaurant and Armory Longue makes different cuisines and serves drinks with bartenders. The option of room dining is offered on all days. 
The Spa offers relaxing massages, facials & hydra facials, body treatments, and waxing. Functions like girl's spa day, bachelor parties, family reunions, and birthdays are celebrated with perfect amenities. 
There are private locker rooms, saunas, and steam rooms for recreation. The online store has immense products for skin and beauty care. Booking is available by phone, and a credit card is needed to hold the reservation. 
The Atlantic Ballroom, with 200 seats, is perfect for your weddings, and the rooftop venue is good for cocktail parties. These are organized with proper event planners and onsite catering.  
Special Services:  Massages, Facials, and Hydra Facials,
Hours: Monday – Sunday: 8 AM – 6 PM
Contact: 207-871-7054
Nearby Attractions: Portland Museum of Art, Maine Narrow Gauge Railroad
Address: 20 Milk Street, Portland, ME 04101, USA
Read Best Piercing Places in Maine, United States
4. Massage Envy – South Portland, Maine
Massage Envy was started in 2002 and branched its franchise in over a thousand locations across the United States. They excel in providing good whole-body massage, skincare, and stretches.
Massage is offered as a customized package as per the customer's needs. Quality therapists do enhancements with aroma therapy, exfoliation, and hot stone envy. Total body stretch is given with the stretto method to relax body muscles. A rapid tension relief package will do the magic in removing the stress. 
Facial starts with a steam treatment, and people can customize them. Advanced skin treatment with chemical peels, microderm infusion, and light exposure are also available. Add-on services like exfoliation of lip, Neck & decollete treatment, etc, are offered. Popular products they sell are CyMe, Obagi Medical, and PCA Skin.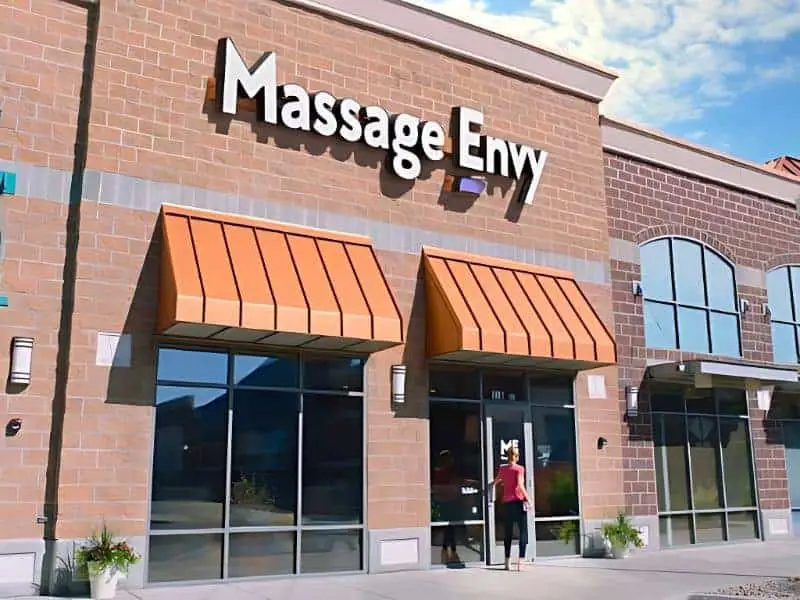 Special Services: Aroma Therapy, Exfoliation, and Microderm Infusion
Hours: Monday – Friday: 8 AM – 9 PM, Saturday: 8 AM – 2 PM, Sunday: 9 AM – 7 PM
Contact: 207-772-7770
Nearby Attractions: Bug Light, Fort Williams Park. 
Address: 343 Gorham Rd, South Portland, ME 04106
5. Spruce Point Inn Resort & Spa – Boothbay Harbor, ME
Spruce Point Inn was built in 1892 and is a destined spot for summer vacations. The Spa has four treatment rooms, private rooms, and a lounge area. Massages, organic facials, whole body, and nail treatments are done with quality natural ingredients.
Restaurants like White Clover, The Salty Slag, and Grandview Deck serve delicious cuisines, crafted cocktails, wines, and beers. A rentable private dining room is there for families and special occasion gatherings. 
Big sophisticated cottages, inns, townhouses, rooms, and lodges with well-modernized facilities exist. Pet-friendly boating, dining places, and rooms are available. There are separate spaces for meetings and friends' reunions with good dining and services. 
The oceanfront deck is a spectacular spot for weddings with an ocean view, and celebrate the ceremony with a lobster bake and cocktail reception. Permaquid Hall can fill up to 250 guests and shines with light chandeliers. The event planners do what is necessary to make up the wedding complete. 
Swimming, playgrounds, lighthouse camps, and hiking on trails are fun for kids and children.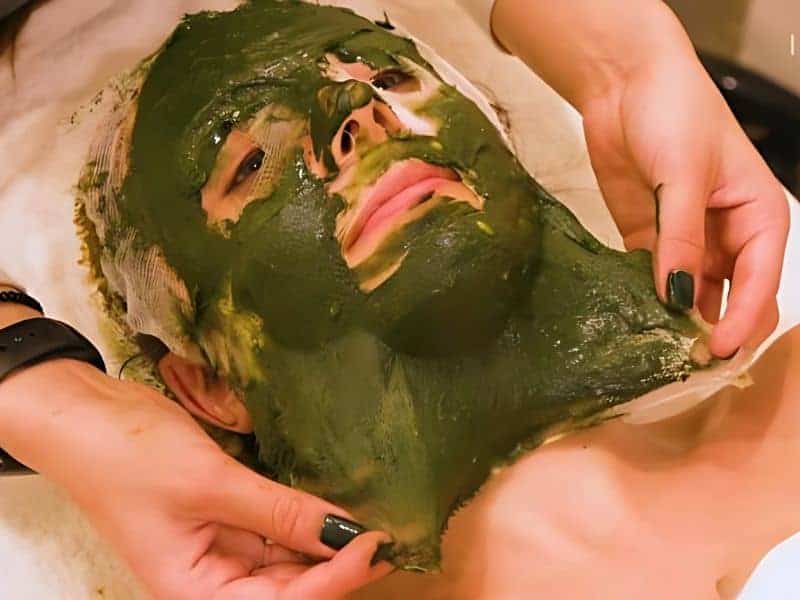 Special Services: Massages, Organic Facials, Whole Body, and Nail Treatments.
Hours: May, June, September & October- Monday – Closed, Tuesday – Saturday: 9 AM – 5 PM, Sunday: 9 AM – 4 PM, July & August: Monday – Saturday: 9 AM – 6 PM, Sunday: 9 AM – 4 PM. 
Contact:  207-315-0521 
Nearby Attractions: Coastal Maine Botanical Gardens, Burnt Island Light
Address: 88 Grandview Ave, Boothbay Harbor, ME 04538 
Read Best Places for Bubble Tea in Maine, United States
6. Apollo Salon & Spa – Waterville, Maine
Marion Started the Apollo Salon & Spa with a team of highly skilled stylists in the industry. The staff are continuously trained with the latest techniques and innovations in the field. 
They follow the Aveda organic skin, body, and hair treatment style. The products mainly contain plant essential oils that have helpful properties. Haircuts and coloring for men, women, and children are available.  
Massage offered varies with time from 30 minutes to 90 minutes. Customized facials, skincare, and waxing for the whole body are offered. Nailing and makeup enhancement are also done here. The Aveda products are purchasable online on their website. 
The Nest houses spacious rooms for celebrating bridal parties, birthdays, girls' spa days, and baby showers.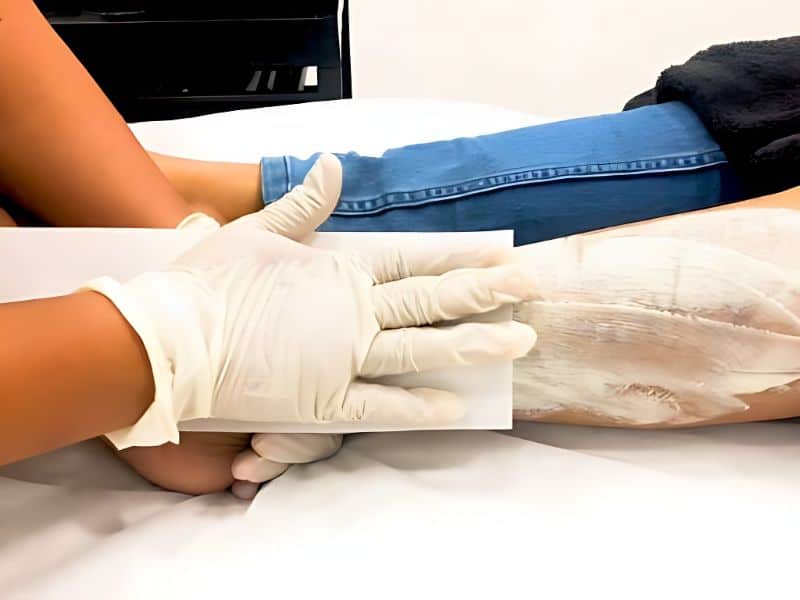 Special Services: Facials, Skincare, and Waxing.
Hours: Monday – 9 AM – 4 PM, Tuesday – Friday: 8 AM – 7 PM, Saturday: 8 AM – 3 PM, Sunday: Closed
Contact: 207-872-2242
Nearby Attractions: Colby College Museum of Art, Children's Discovery Museum.  
Address: 91 Silver Street Waterville, Maine 04901
7. Tree of Life Day Spa Inc. – Bar Harbor, Maine
Tree of Life Day Spa has been offering massage and other spa services for over two decades to the people of Mount Desert Island. Modern facials and body treatments are provided with healthy organic products. 
Massage packages include signature, CBD, Couples massage, Hot Stone, and Prenatal Massage. Advanced techniques are used in Swedish, Deep Tissue, and Sports Massage. Body wraps, scrubs and whole-body waxing are also affordable.  
A day-covered full spa service or an after-sports massage is available. Big private treatment rooms with beautifully designed atmospheres matching soothing music are there.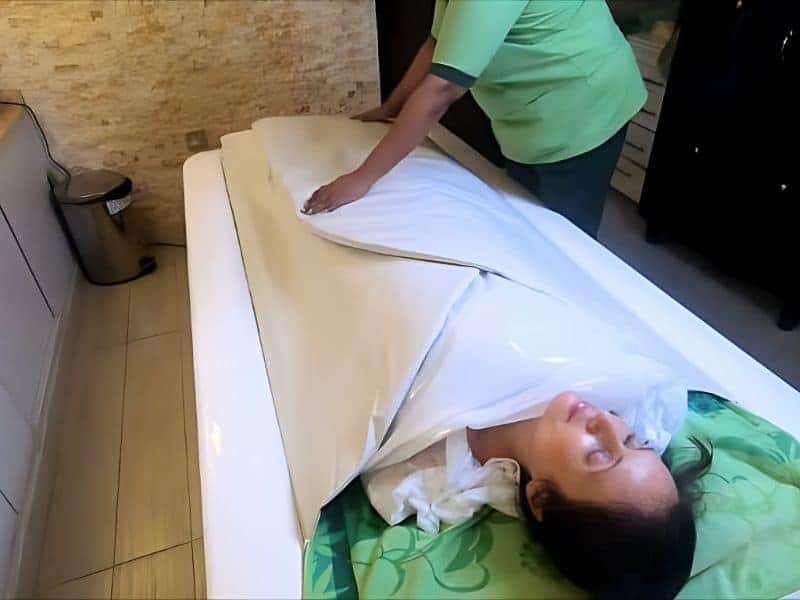 Special Services:  Body Wraps, Scrubs, and Whole-body Waxing. 
Hours: Monday – Friday: 9 AM – 6 PM, Saturday: 10 AM – 5 PM
Contact: 207-288-5551
Nearby Attractions: Abbe Museum, Agamont Park. 
Address: 108 Cottage Street, Bar Harbor, Maine
Read Best Dog-Friendly Beaches in Maine
8. The Beauty Bar Salon and Spa – Auburn, Maine
The Beauty Bar offers excellent salon and spa services for people with highly skilled stylists and aestheticians. Such stylists have long experience in the industry. The shop has another branch at Kennebunk with all amenities.  
Different soul-relaxing massages, nail treatments & enhancements are done here. Virtual consultation with people to determine the perfect facial for their skin is given here.
Microchannels in the skin, hydro glow, LED light therapy, DMK Enzyme therapy, and Microcurrent advanced treatments are offered. Whole body waxing, among them Brazilian waxing for women, is done specially. Advanced aesthetics, body sculpting such as Medi cupping and laser lipo, and body resurfacing are done in the Medspa.  
Haircuts, coloring, extensions, styling, straightening, and smoothening are provided. Hair extensions and professional makeup services for various occasions are offered here. The stylist does bridal hair and makeup at your preferred locations. 
They are offering in-house training for new upcoming graduates to develop their skills. The store contains attractive gifts for corporate business events and employee appreciation.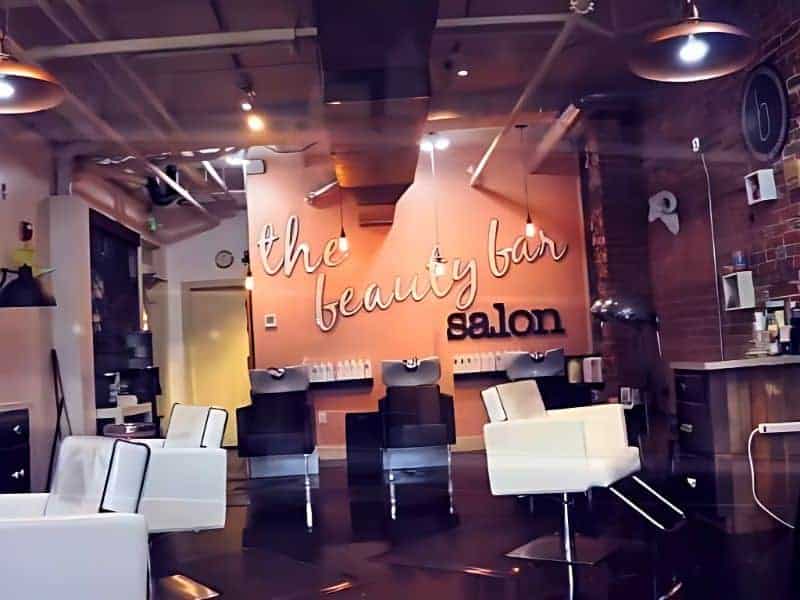 Special Services: Microchanneling, Hydroglow, LED Light Therapy.
Hours: Call before the visit
Contact: 207-782-3848
Nearby Attractions: Thorncrag Bird Sanctuary, Poland Spring Preservation Society. 
Address: 36 Millett Drive, Auburn, Maine 
Read Best Record Stores In Maine, United States
9. Soakology – Portland, Maine
Soakology was established in 2004, offering full body massages, foot soaks, and refreshing tea. Relaxing massages for legs, arms, heads, neck, and shoulders are available. Special polish for the foot and lower leg is a good exfoliation treatment. 
Replenishing soaks with milk & honey, balancing soaks with beach rose & honey, and uplifting & recovering soaks provide customers with better recreation. Full body massage with aromatherapy and CBD treatment is offered in private rooms. A unique combination of package massages is there. Group events are organized at the spa lounge with seats up to 18 members. 
The TeaLounge here has over a hundred varieties of tea leaves brewed to make excellent sipping tea. Green, black, and herbal tea comes hot with superb taste. Sweet dishes to add sides to the tea are also given here. The online store contains signature body care products and top-class tea varieties.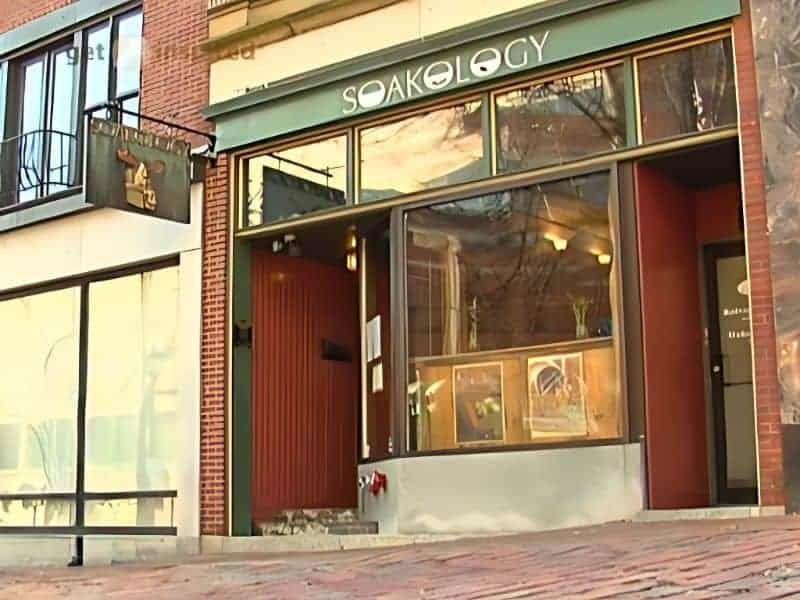 Special Services: Aromatherapy, Milk & Honey Soak, CBD Treatment
Hours: Monday – Tuesday: Closed, Wednesday – Sunday: 10 AM – 7 PM
Contact: 207-879-7625
Nearby Attractions: Portland Museum of Art, Maine Narrow Gauge Railroad.   
Address: 511 Congress Street #105 in Portland, Maine 04101
Read Best Indian Restaurants in Maine
10. Village Salon & Day Spa – Kennebunk, Maine
Village Salon & Day Spa offers a variety of services in hair styling, massages, and skin care treatments. Free consultations are accessible for any information about the Spa and its services. Fantastic gift certificates are presented to the customers.  
Trained therapists do massages from Swedish massage, deep tissue, and hot stone to aromatherapy and couple's massage. Bareback scrub and sea salt body polish meet perfect body treatments. The spa package contains a facial, massage, and hair conditioning treatment.  
Waxing, lashes & brow tinting, and makeup for special occasions are present in this Spa. Hair styling, coloring, extensions, and treatments are available. They plan well for weddings at various locations, providing florals, bride and groom makeup, and photography.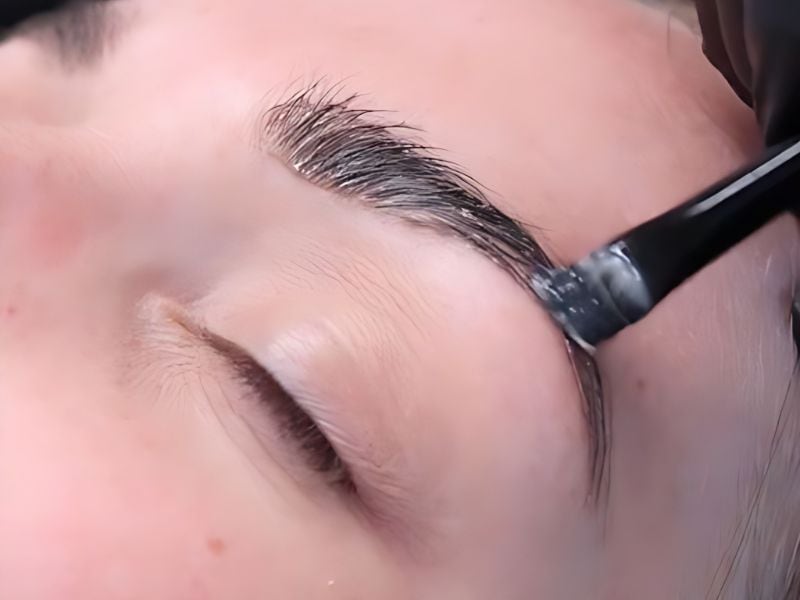 Special Services: Waxing, Lashes & Brow Tinting, and Makeup.
Hours: Monday – Closed, Tuesday – Saturday: 9 AM – 6 PM, Sunday: only Massaging is available. 
Contact: 207-967-1300
Nearby Attractions: Seashore Trolley Museum, Blowing Cave Park   
Address: 155 Port Road, Lower Village, Kennebunk
Read Best Health Food Stores in Maine [Natural & Organic]
11. Refinement Day Spa – Hermon, ME
Lindsey Lackee runs the Refinement Day Spa, doing great haircuts, colors, extensions, and spa services. Hydrafacials, dermaplaning, micro-needling, and LED light therapy are available in facials for appropriate skin types. Whole body waxing, Brazilian, bum strip, and full bum waxing for women is also available. 
Massaging time varies between 30 minutes to 90 minutes. Salon services like trims, keratin smoothing treatments, kids' special cuts, blowouts, and styling are offered. Other facilities available are tanning, nailing, lash & brow tinting. Unique packages for birthday and bridal parties are rendered on prior notification.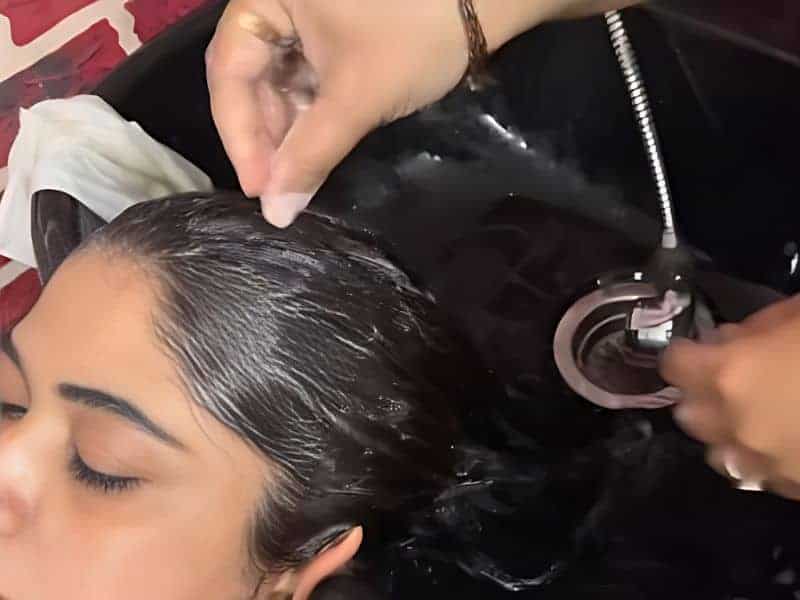 Special Services: keratin Smoothing, Tanning, Nailing, Lash & Brow Tinting. 
Hours: Monday, Tuesday, Thursday & Friday: 9 AM – 6 PM. Saturday: 9 AM – 2 PM, Sunday: Closed, Wednesday: only on Appointments. 
Contact: 207-605-0074
Nearby Attractions: Cascade Park, Maine Discovery Museum.    
Address: 2402 US Route 2 Hermon, Maine 04401
Read Best Skate Parks In Maine
12. Deja Vu Salon and Spa – Biddeford, Maine
Deja Vu Salon and Spa provides a wide range of haircuts and treatments for brows, lashes, face, and whole body. The staff practices up-to-date techniques to meet the new demands of the customers. 
Different types of classic eyeliners are available. Microblading and ombre powder give the best final touch to your eyebrow. Lip blushing treatment for lips glow, lash extensions, signature nailing service for parties, reparative facials, and advanced massaging methods are highlights of their service. 
Lindsey's hairstylist does excellent hair colors, styles, treatments, and texturing. Bridal parties are bookable for at least six members with a deposit fee. Microblading and Ombre training are given here for interested people with mini kits.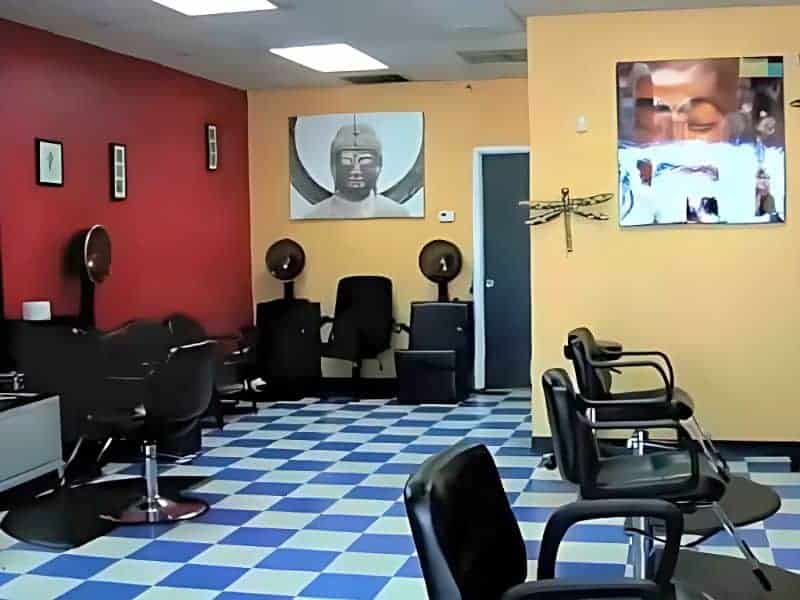 Special Services: Microblading, Ombre Powder, and Lip Blushing.
Hours: Monday – Saturday: 9 AM – 6 PM, Sunday: closed
Contact:207-571-4826
Nearby Attractions: Seashore Trolley Museum, Brick Store Museum
Address: 312 Elm Street, Biddeford, Maine 
Read Best Art and Craft Supply Stores in Maine
13. Soma Novo Bodywork – Brewer, ME
Soma Novo Bodywork gives you a wide array of massages, foot soaks, therapies, and spa services. Healthy massages from Swedish and deep tissue to bamboo and reiki are offered here. Distinct prenatal massage for the mother's well-being is also rendered. 
The foot-soaking room here can fill up to 6 members at a time. Each can sit comfortably in a cushioned chair to relieve pain and cure their foot with a warm soak. Enjoy relaxing floatation therapy while hearing good, soothing music. The Spa offers many variations of facials for a bright glow with unique combo packages. 
Military discounts are accessible by people on float therapies and spa services.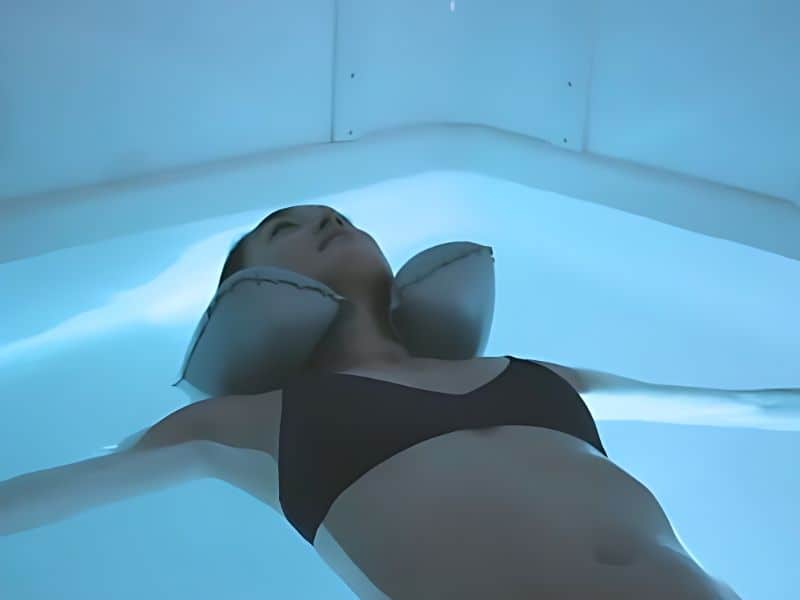 Special Services: Foot-soaking, Floatation Therapy, and Bamboo Massages.
Hours: Monday – Friday: 10 AM – 6 PM, Saturday: 10 AM – 4 PM, Sunday: Closed 
Contact: 207-619-3797
Nearby Attractions: Cole Land Transportation Museum, Maine Discovery Museum. 
Address: 72 Center Street, Suite 2, Brewer, ME 04412
Read Best Bagel Shops in Maine
14. Nine Stones Spa – Portland, ME 
Pam founded Nine Stones Spa in Portland in 2002, providing facials, nailings, and various body-friendly massages. Classical massage includes CBD, Hot Stone, Lavender Hot Towel, and Peppermint Foot Therapy. 
Best body treatments and facials with add-ons for acne inflammation, anti-aging, and puffiness are offered here. Unique alternative therapies like muscle release therapy and Siddha detox are popular. Different types of nailing services and safe prenatal treatments are given in this Spa. Facial waxing, body waxing, and eyebrow tinting services are also available.
A group of three to eight members for group parties is desirable. Comfortable amenities include eight treatment rooms, showers, saunas with locker rooms, and a spacious lounge for recreation. They sell beauty care products with spa gifts and jewelry made by famous local artists.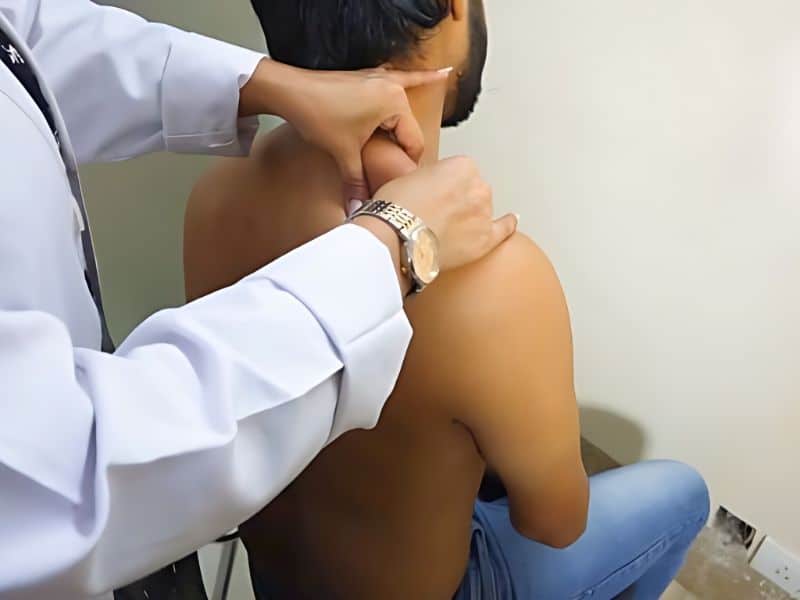 Special Services: Waxing, Muscle Release Therapy, and Siddha Detox.
Hours: spa service by appointment, retail store – Monday, Thursday & Friday: 8.30 AM – 6 PM. Tuesday, Wednesday & Saturday: 8.30 AM – 4 PM, Sunday: 9 AM – 3 PM
Contact: 207- 772-8480
Nearby Attractions: Portland Museum of Art, Bug Light.  
Address: 185 Fore Street, Portland, ME 04101
Read Best Seafood Restaurants In Maine
15. Lucinda's Day Spa & Hair Studio – Cumberland Foreside, ME
Marissa owns Lucinda's Day Spa, offering hair styles, skincare, body, waxing and massaging, and nail services. Specific haircuts for men, women, and kids include blowouts, colors, and add-ons like Olaplex treatment and beard trims.
Facial and makeup use eminent products like Yon-Ka Paris, Environ, and Aveda. Clinical treatment with chemicals and fruit peel is unique here. Ear candling, back facial, and body polish are the body treatments also given. 
Pain relieving, circulation-promoting, and mind-healing massages are offered here. Body waxing and eyelash extensions are also rendered. Various combo packages for availing of multiple service options are present. 
Special Services: Facial, Makeup, and Body Polish. 
Hours: Monday – Friday: 8.30 AM – 8.30 PM, Saturday & Sunday: 9 AM – 5 PM 
Contact: 207 – 829-3100
Nearby Attractions: Desert of Maine, Bug Light
Address: 263 US Route One Cumberland Foreside, Maine 04110
Read Best Places for a Bloody Mary in Maine
16. Village Salon & Day Spa – Kennebunk, Maine
Village Salon & Day Spa is popular near the Dock Square of Kennebunkport. It's a perfect place to relax and let your body emerge into professional massage and spa therapies. Employees here have experience of more than 4 decades. This means they know exactly what the clients need to rejuvenate themselves. 
Regular spa packages like "The Ultimate Spa Day" or " Escape" include facial treatments, hair treatments, waxing, and cleansing processes besides full body massage. This spa also offers professional makeup services for weddings and different occasions. Brides, grooms, and bridal parties can book the place for special treatments and spas for pre-wedding. 
Village Salon & Day Spa has special packages for brides. The experts here will help you shine on your special day. They also help you choose a perfect venue for the event. Besides different spa therapies, the place is great for hair trimming, styling, coloring, waxing,  and other services. People can buy gift certificates from this spa for gifting someone special. 
Special Services: Professional Massage, Hair Salon Services, Wedding Spa Treatments, Skin Care, Facial, Waxing services, Professional Makeup. 
Hours: Tuesday – Saturday: 9 AM – 5 PM, Sunday, Monday – Closed. 
Contact: 207-967-1300
Nearby Attractions: Seashore Trolley Museum, The Kennebunkport Historical Society. 
Address: 155 Port Rd, Kennebunk, ME 04043, United States
Read Best Candy Shops In Maine
Find Spas Near You
Conclusion
Unique Foot soaks and floatation therapies are available in the Spas in Maine, relieving severe pains and refreshing the whole body. Amazing gift cards are presented to the customers coming to spas in Auburn, Kennebunk, Biddeford, Hermon, and South Portland to avail of attractive combo packages for the season.
Maine Articles:-