17 Best Animal Shelters in Massachusetts 2023
Animal shelters in Massachusetts play a crucial role in helping animals in need. In these places, neglected, abandoned, or abused animals can find a haven. They offer necessities such as food, shelter, and medical care. 
Besides rescuing and adopting animals like dogs, cats, etc., many shelters promote responsible pet ownership among the public. They advocate to prevent cruelty towards animals. Massachusetts has plenty of shelters to adopt a furry friend or support the cause. 
List of 17 Best Massachusetts Animal Shelters
1. Northeast Animal Shelter – Salem, Massachusetts
The Northeast Animal Shelter is committed to finding loving homes for abandoned and stray animals. It was founded in 1976 and is one of New England's largest animal adoption facilities. The shelter has taken over 125,000 cats and dogs and placed them in homes.
They work tirelessly to rescue animals from overcrowded shelters, hoarding situations, and neglectful environments. It is committed to finding the perfect match between animals and potential adopters. This center spays, neuters, and vaccinates every animal before adoption. People volunteer here to serve a good cause.
The shelter offers many animals for adoption, including dogs and cats. All animals are spayed, neutered, and vaccinated before being available for adoption. The option of volunteering is also available for people who are willing to serve a good cause.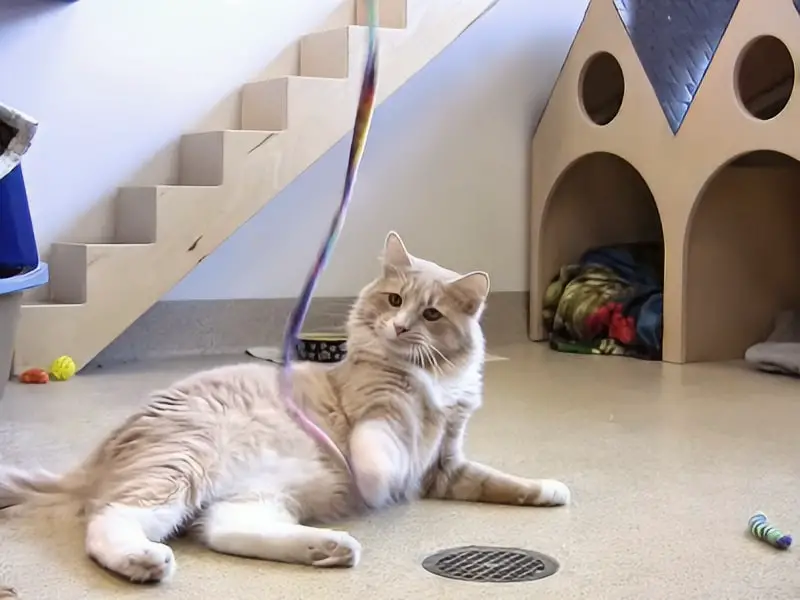 Hours: Monday- Sunday from 11:30 am to 7:00 pm.
Phone: 978-745-9888
Nearby Attractions: Witch Dungeon Museum, Salem Willows Park.
Address: 347 Highland Avenue, Salem, MA 01970
Read Best Spots for Bubble Tea in Massachusetts
2. Dakin Humane Society – Springfield, MA
Dakin Humane Society animal shelter provides practical and cutting-edge services for needy animals. More than 20,000 animals and people are given refuge and medical attention here. The society has spay/neuter procedures and behavioral rehabilitation each year.
It is a community-supported animal welfare organization. They have become one of Pioneer Valley's most well-known non-profits in animal care since its founding in 1969. Around 600 volunteers work here to provide for the animals.
People can adopt pets at Dakin and volunteer to care for them together. Dog parties and charity programs are hosted to give the animals more care and support. It's one of the best animal rescue shelters in Mass.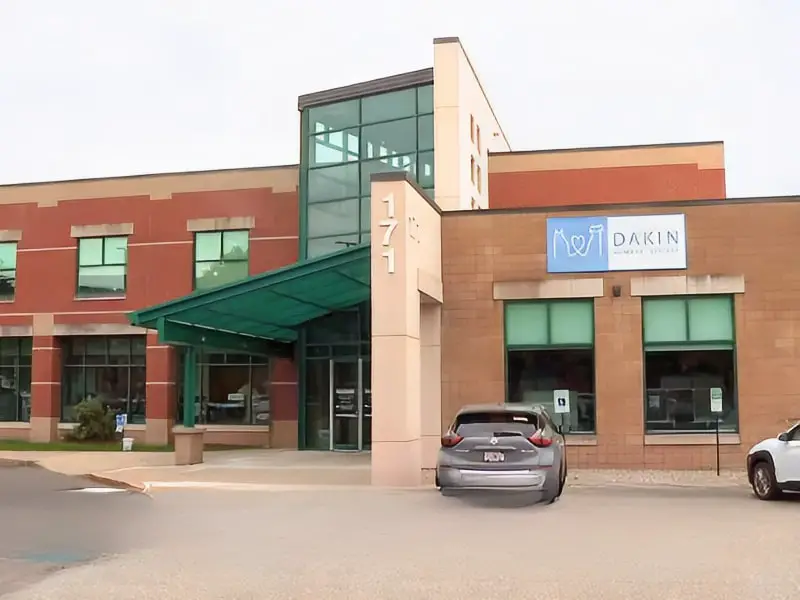 Hours: Appointment Only
Phone: 413-781-4000
Nearby Attractions: Springfield Museums, Dr. Seuss National Memorial Sculpture Garden.
Address: 171 Union St. Springfield, MA, US 01101
Read Best Record Stores in Massachusetts
3. MSPCA at Nevins Farm – Methuen, MA
The MSPCA at Nevins Farm is a renowned animal welfare association that provides animal care, protection, and adoption services. Besides its rich history and commitment to animal welfare, it advocates for animal rights and responsible pet ownership. The Massachusetts Society operates it for the Prevention of Cruelty to Animals.
The facility takes in animals from various sources, including strays, surrenders, and transfers from other shelters. They provide behavior training for animals, and petting is also allowed. Events are constantly hosted here, such as kids' humane education programs. MSPCA-Angell Headquarters is in Boston.
Hours: Tuesday- Sunday from 12:00 pm to 3:00 pm.
Phone: 978-687-7453
Nearby Attractions: Canobie Lake Park, Field of Dreams Park.
Address: 400 Broadway, Methuen, MA 01844
Read Best Antique Stores in Massachusetts
4. Sterling Animal Shelter – Sterling, Massachusetts
The Sterling Animal Shelter is a non-profit organization that relies on the support of volunteers, donors, and the community. It offers low-cost programs for pets in need. They even neutered rabbits, mice, and rats.
Treatments like vaccinations and castrations are available to promote the overall animal's health.  The center assesses the readiness and ability of adopters to provide a loving environment. Ornamental fish, puppies, cats, and guinea pigs are up for adoption.
Hours: Tuesday- Thursday from 11:00 am to 5:45 pm, Friday from 11:00 am to 6:45 pm, Saturday from 10:00 am to 4:45 pm, Sunday from 10:00 am to 1:45 pm.
Contact: 978-422-8585
Nearby Attractions: Davis Farmland, Fitchburg Art Museum.
Address: 17 Laurelwood Rd Sterling, MA, US 01564
Read Best Piercing Places in Massachusetts
5. Animal Rescue League of Boston – Massachusetts
The Animal Rescue League of Boston has been a top-rated animal shelter since 1899. With over 1,000 devoted volunteers and 100 professional members, ARL provides constant assistance to nearby pets. Their exceptional field, adoption, and veterinary services make it one of the best animal shelters in Boston for dogs and cats.
The ARL operates multiple shelters and rescue centers throughout Greater Boston, Dedham, and Cape Cod. They provide temporary refuge and comprehensive care for dogs, cats, small mammals, birds, reptiles, and farm animals.
This dog and cat shelter in Boston offers vaccinations, neutering services, and a behavior assessment for each animal. One can host several events here, such as fundraisers and humane education.  
Hours: Thursday- Sunday from 1:00 am to 6:00 pm.
Phone: 617-426-9170
Nearby Attractions: Boston Children's Museum, Charles River Esplanade.
Address: 10 Chandler St, Boston, MA 02116
Read Best Arcades in Massachusetts
6. Forever Paws Animal Shelter – Fall River, MA
Forever Paws Animal Shelter helps animals that have been mistreated or abandoned. The animals who need desperate care heal quickly under their supervision. Additionally, Forever Paws keeps pets whose parents can no longer care for them.
It is a non-profit organization that depends on contributions, fundraising efforts, and adoptions to stay open. Stray animals are also taken care of here. Every pet receives medical attention, is examined, and is offered training and behavioral rehabilitation.
The shelter positively goes through the background of every adopter before going on with the adoption procedure. Visitors here can also volunteer for a good cause.
Hours: Open by appointment (Monday- Tuesday & Thursday- Saturday from 11:00 am to 4:00 pm.
Phone: 508-677-9154​
Nearby Attractions: Battleship Cove, Children's Museum of Greater Fall River.
Address: 300 Lynwood Street Fall River, Fall River, MA 02721
Read Best Tattoo Shops in Massachusetts
7. Buddy Dog Humane Society Inc – Sudbury, MA
Buddy Dog Humane Society Inc. is an animal shelter and non-profit organization providing care and protection for abandoned animals. It was established in 1961 to relieve stray dogs and cats.
Their adoption center offers cozy, well-ventilated, heated, and air-conditioned lodging. A full-time veterinarian, nutritional food, an in-shelter spay/neuter clinic, and volunteers work together to maintain the dogs' and cats' health and good character. This shelter has 32 unique indoor/outdoor runs, cozy bedding, toys, and fenced areas for exercise and fun.
Hours: Tuesday- Sunday from 11:00 am to 5:00 pm (By appointment only).
Phone: 978-443-6990
Nearby Attractions: Concord Museum, Discovery Museum.
Address: 151 Boston Post Road (Rt. 20), Sudbury, MA 01776
Read Best Furniture Stores in Massachusetts
​8. Berkshire Humane Society – Pittsfield, MA
Berkshire Humane Society is a private, non-profit, open-admission animal shelter since 1992. The society offers services to improve animals' lives and promote responsible pet ownership. At their facility, they provide shelter and veterinary care for homeless animals.
Their dedication to finding the perfect match between animals and owners makes them suitable for adoption. The society offers dogs and cats of all sizes, breeds, ages, and personalities for adoption. Apart from providing several types of animals, they also promote dog training.
Hours: Monday & Thursday from 10:00 am to 6:00 pm, Wednesday & Friday- Sunday from 10:00 am to 4:00 pm.
Phone: 413-447-7878
Nearby Attractions: Berkshire Museum, Hancock Shaker Village.
Address: 214 Barker Rd Pittsfield, MA, US 01201
Read Best Consignment Shops in Massachusetts
9. Cape Ann Animal Aid – Gloucester, Massachusetts
Cape Ann Animal Aid is known for providing compassionate care, shelter, and animal adoption services. The organization operates as both an animal shelter and an adoption center. They provide post-adoption support, counseling, and resources to adopters, helping them navigate the transition and ensuring the animal.
Dogs and cats of all ages, breeds, and sizes are here for adoption. The shelter provides vaccinations, spaying, or neutering for each animal. Events like the winter ball are organized here throughout the year.
Hours: Wednesday & Saturday from 1:00 pm to 5:00 pm, Thursday from 12:00 pm to 7:00 pm, Friday & Sunday from 12:00 pm to 5:00 pm, and Saturday from 1:00 pm to 5:00 pm.
Phone: 978-283-6055
Nearby Attractions: Hammond Castle Museum, Cape Ann Museum.
Address: 4 Paws Lane Gloucester, MA, US 01930
Read Best Candy Shops in Massachusetts
10. Lighthouse Animal Shelter – New Bedford, MA
Lighthouse Animal Shelter is a dedicated organization committed to the welfare of animals. The shelter's primary mission is to rescue, rehabilitate, and rehome animals while promoting responsible pet ownership. They strive to create a nurturing environment where animals can heal physically and emotionally.
The dedicated staff and volunteers ensure that animals receive proper nutrition, exercise, and enrichment. Veterinary care is a top priority here. All animals are spayed, vaccinated, and microchipped before being made available.
Hours: Open by appointment.
Phone: 508-999-7387
Nearby Attractions: New Bedford Whaling Museum, Buttonwood Park.
Address: 596 Hathaway Rd, New Bedford, MA 02740
Read Garden Centers and Nurseries Plymouth, MA
11. Ellen Gifford Shelter – Brighton, Massachusetts
The Ellen Gifford Shelter is a place for cats dedicated to caring for them for 130 years. The shelter has a long-standing legacy of compassion and commitment to feline welfare. Here, a dedicated set of volunteers and staff properly care for these paw buddies.
This Brighton animal rescue center provides shelter and gives every cat a chance at life, regardless of age, health, or behavior. Each animal is given ample time and resources to recover. They provide veterinary care, proper nutrition, and social interaction. One of the highlighted features of Ellen is its "no-kill" and "free-roam" policy.
Hours: Appointment Only
Phone: 617-787-8872
Nearby Attractions: Metropolitan Waterworks Museum, Boston Children's Museum.
Address: 30 Undine Rd Brighton, MA, US 02135
Read Best Garden Centres and Nurseries in Massachusetts
12. Milton Animal League – Milton, Massachusetts
The Milton Animal League is a group of volunteers whose goal is to help animals who need help. They give the utmost care to every animal admitted and rescued here. Milton Animal League provides housing, food, and emotional support for pets.
A veterinarian gives each pet a physical examination, the required vaccinations for its age, blood testing, and spaying or neutering. People can adopt animals or give them to charity, as this is a non-profit organization. Cats, dogs, and rabbits are available for adoption.
Hours: Monday- Friday from 3:00 pm to 5:00 pm, Saturday from 11:00 am to 4:00 pm.
Phone: 617-698-0413
Nearby Attractions: Blue Hills Trailside Museum, Adams National Historical Park.
Address: 181 Governor Stoughton Ln, Milton, MA 02186
Read Best Bowling Alleys in Massachusetts
13. Quincy Animal Shelter – Quincy, MA
The Quincy Animal Shelter has always been committed to rescuing, caring for, and rehoming needy animals. It protected abandoned, stray, abused, and neglected animals. A few affiliated programs for purchasing from certain brands will send a profit to the shelter's fund.
This shelter prioritizes the animal's well-being from veterinary care and vaccinations to spaying and neutering. Services such as finding a missing pet or surrendering one's pet are options here. Adoption is available for cats, dogs, and kittens. Various events like memorials and educational events are hosted here.
Hours: Saturday from 10:00 am to 2:00 pm.
Phone: 617-376-1349
Nearby Attractions: Adams National Historical Park, Franklin Park Zoo.
Address: 440R East Squantum Street Quincy, MA, US 02171
Read Best Indian Restaurants in Massachusetts
14. Merrimack River Feline Rescue – Salisbury, MA
MRFRS was founded in 1992 by a small group of people who helped 300+ stray cats struggling to survive. The founder's initiative was among the first in the country to adopt trap-neuter-return to better the lives of feral cats. This shelter actively engages in TNR efforts, recognizing the importance of controlling cat populations. 
They work to trap feral cats, provide them with necessary veterinary care, and return them to their original environment. This approach helps to stabilize cat populations while ensuring their welfare. After sheltering, the cats are placed with suitable adopters while covering all the background checks on the adopter. 
Additionally, monetary and in-kind donations are welcome here for the betterment of the animals. Interested people can adopt dogs and cats from here. Services like lost and found, feral clinics, and surrendering cats are also available. Catmobiles are present for admitting a needy cat and surrendering it. 
Hours: Tuesday- Saturday from 10:00 am to 4:00 pm.
Phone: 978-462-0760
Nearby Attractions: Waterfront Park, Plum Island Lighthouse.
Address: 63 Elm St. Salisbury, MA, US 01952
Read Italian Restaurants in Massachusetts
15. Kitty Connection – Medford, Massachusetts
Kitty Connection near Malden is a non-profit organization run by volunteers committed to saving unwanted, abused, and homeless cats and dogs. Volunteers foster all rescued animals until they find adopters.
The organization raises awareness about responsible cat ownership, including spaying/neutering and proper nutrition. Donations and volunteering are always welcome here for successful operations. The option of online shopping is promoted with apparel and bags.
Hours: Saturday from 1:00 pm to 3:00 pm.
Phone: 781-393-9995
Nearby Attractions: LEGO Discovery Center Boston, Wright's Tower.
Address: PO Box 559 Medford, MA, US 02145
Read Best Salad Bars in Massachusetts
16. Worcester Animal Rescue League – Worcester, MA 
WARL started its animal service program in 1912 for 110. It began as a small shelter and expanded to 1700 square feet in 1975. People can adopt their desirable pets, donate something to the organization, and volunteer for animal rescue programs.
Dog boarding & daycare, vaccinations & microchips, pet spaying or neutering, and a pet pantry are services offered here. People can contact the city animal control office to find and surrender a pet. The Working Cat program in this organization delivers a comfortable environment for outdoor cats.
Hours: By appointment only 
Phone: 508-853-0030
Nearby Attractions: Green Hill Park, Live Action Escapes. 
Address: 139 Holden St. Worcester, MA 01606
Read Best Botanical Gardens in Massachusetts
17. Scituate Animal Shelter – Scituate, MA
Scituate Animal Shelter has been helping animals of all kinds since 1992. They adopt and provide space for more than 500 animals each year. It does food pantry services for pets for owners facing a financial crisis. Veterinary assistance is available for needed pets at a low cost.
Their feral cat initiative aims to find homeless kittens and shelter them. They neuter wild adults and release them free into society. Dining with pets takes place here on special nights. People donate pet supplies for the organization's development.
Hours: Wednesday: 1.30 PM – 6 PM, Saturday: 10 AM – 2 PM, Monday, Tuesday, Thursday, Friday & Sunday: By appointment
Phone:781- 544-4533
Nearby Attractions: Maritime and Irish Mossing Museum, Scituate Lighthouse. 
Address: 780 Chief Justice Cushing Highway, Scituate, MA 02066, US
Read Best Spas in Massachusetts
Find Animal Shelters Near You
Conclusion
These are the best animal shelters in Massachusetts. They provide a home for homeless, abandoned, and abused animals. They ensure the animals are ready for adoption and provide necessary medical attention and vaccinations. These shelters put their best effort into bettering the situation of needy animals.
Massachusetts Article:-