22 Best Spas in Massachusetts 2023
The spa is a much-needed self-care procedure to improve the quality of living. Being a diversified and most populated state of New England, we can find many spas in Massachusetts. They are famous among their peers for their incredible services and useful techniques.
It is necessary to relax the mind, detoxify the body, and unwind any problematic Knotts. Each spa has unique facilities to cater to the customer's every need. They even have gift cards and other tempting offers going on all over the year.
Boston, Worcester, Cambridge, Lexington, Lynn, Fall River, Danvers, Lawrence, New Bedford, etc., are the best spa places in MA.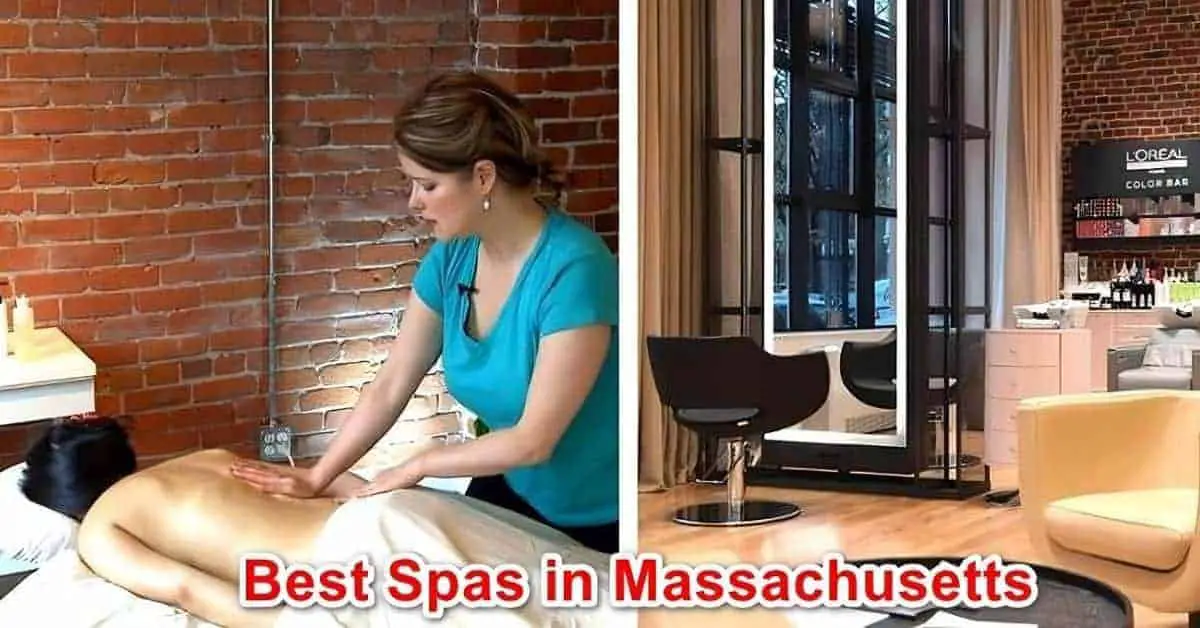 List of 22 Top Rated Spas in Massachusetts
1. Spalenza Spa – Danvers, Massachusetts
Spalenza is a beauty and fitness spa in Danvers. Owner Silvane Spalenza opened this spa with her years of massage experience. She is one of the few masseuses to be trained in Ashiatsu massage.
This spa caters to two categories, i.e., Relaxing and Therapeutic massages. Their services included several body massages, facial treatments, hair cuts, and treatments. Various spa packages, party, and wedding bookings are also available.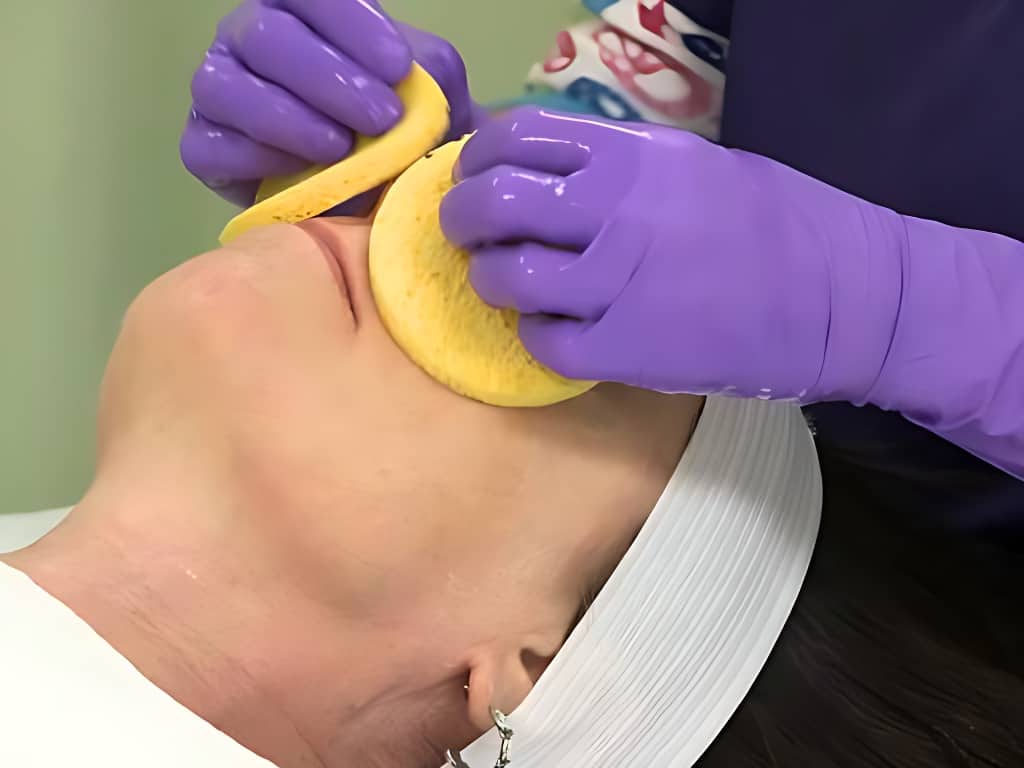 Specialties: Dermaplane Facial, Ashiatsu Massage
Hours: Monday from 10 am to 6 pm, Tuesday from 12 pm to 8 pm, Wednesday from 9 am to 6 pm, Thursday from 9 am to 8 pm, Friday from 9 am to 6 pm, and Saturday from 9 am to 5 pm
Artists: Josie Nunes, Kizzy Silva
Contact: 978-624-7994
Nearby Attractions: Lizzie Borden House (A Bed and Breakfast & Museum), Quequechan River Trail Trail
Address: 75 Newbury Street, Danvers, MA 01923
Read Best Spots for Bubble Tea in Massachusetts
2. Vanity Lab Med Spa – Fall River, Massachusetts
Vanity Lab in Fall River is an exclusive spa with many beauty modifications. It is best known for medical aesthetics and cosmetic procedures. The technicians carefully identify the problem area and give the best treatment possible.
This beauty lab offers many services, caring for every body part. Various procedures are done to maintain all safety protocols, from Botox and body Contouring to Fillers and facelifts. Free consultation service is available for any queries and suggestions. Gift cards are there both in the lab and online.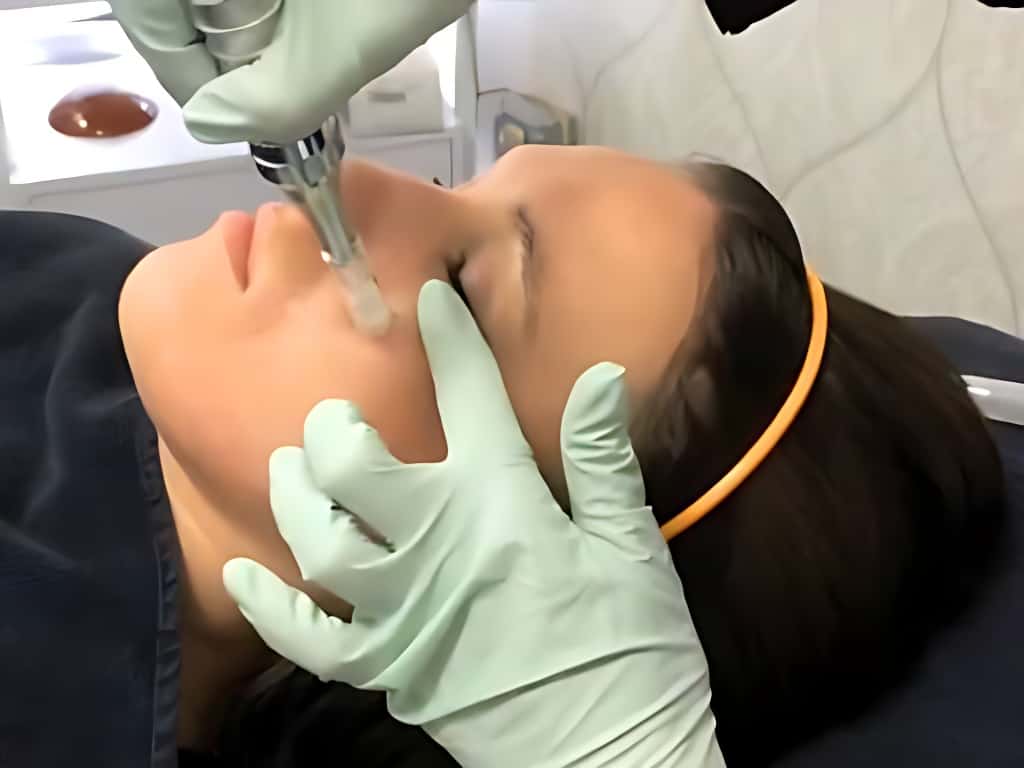 Specialties: Micro Stamp With Botox, Collagen Induction Treatment, Oxygen Injection Facial
Artists: Darline Martins, Stephanie Demello
Contact: 774-365-6607, 508-567-3916 (lab)
Nearby Attractions: Lizzie Borden House (A Bed and Breakfast & Museum), Quequechan River Trail Trail
Address: 234 Stafford RD. Suite #2, Fall River, MA 02721
Read Best Record Stores in Massachusetts
3. Aspire Med Spa – Lexington, Massachusetts
Aspire Med Spa is a famous facility known for its quality service. They have many skilled artists with more than 80 years of experience. Apart from Lexington, it is further located in Peabody and Wellesley.
They offer body contouring, laser services, face and body treatments, and various injectable treatments. It also has hair restoration and wellness sections. A board-certified physician and plastic surgeon supervise all the treatments. 
Specialties: Xeomin, NeoGraft
Hours: Monday to Friday from 9.30 am to 8 pm and Saturday from 9.30 am to 7 pm
Artists: Jill Geoffroy, Laura
Contact: 781-863-5274
Nearby Attractions: Liberty Ride Tour, Concord Museum
Address: 201 Massachusetts Ave, Lexington, MA 02420
Read Best Antique Stores in Massachusetts
4. G2O Spa + Salon – Boston, Massachusetts
G20, Boston's largest day spa resort, offers the essential formula for life's pleasures. CEO Joyce Hampers founded this place with a luxurious ambiance and advanced amenities. The three-floored spa has a 17000 square foot floor space, strictly maintaining sustainability.  It's one of the best spa resorts in Boston, Massachusetts.
This salon and spa facility offers several treatments and services to rejuvenate the whole body and mind. It includes massages, micro-needling, advanced technology treatments, Yon-ka Facials, alternative therapies, and many more. They have exclusive rooms, i.e., Experience Room, Relaxation Lounge, Salt Cave, Floatation Pod, etc. 
It offers several packages for weddings and other private events. Many services can be booked online but customized; specialized services should be booked in person. Their new Loyalty Rewards Program is another focal point. It's one of the best massage places in Boston.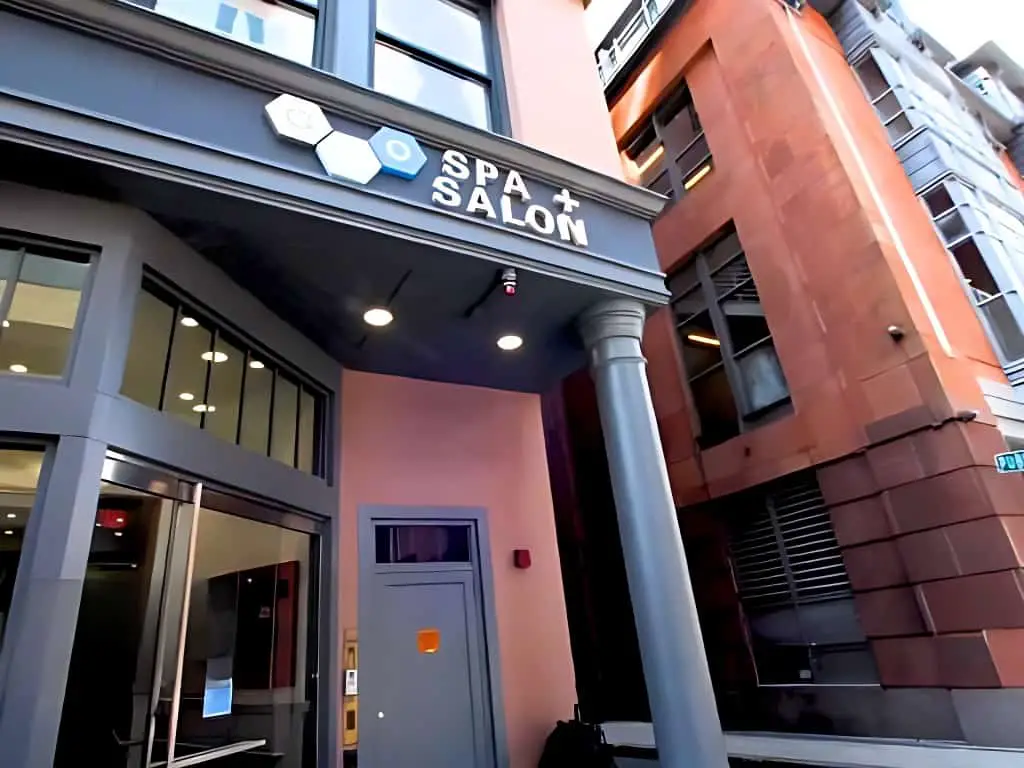 Specialties: G2O Signature Facial, Facial Essential
Hours: Tuesday, Wednesday, and Friday from 8 am to 7 pm, Thursday from 8 am to 9 pm, Saturday from 8 am to 6 pm, and Sunday from 10 am to 6 pm
Artists: Erika, Brian
Contact: 617-262-2220
Nearby Attractions: Public Garden, Boston Common
Address: 33 Exeter Street, Boston, MA 02116
Read Best Piercing Places in Massachusetts
5. Indulgence Aesthetics Wellness & Med Spa – Lowell, MA
Indulgence Aesthetics is a wellness and medical spa founded by Anu Bhatnagar. With her years of expertise in the Aesthetics Industry, she built this place to heal people from the inside out. This spa also has a separate salon facility with skillful artists.
An array of services are done at this high-end massage spa to care for the whole body. They have everything under one roof, from different facelifts and chemical peels to body detox and slimming. Many medical treatments and wellness care are also done here. There are special treatments given on occasion.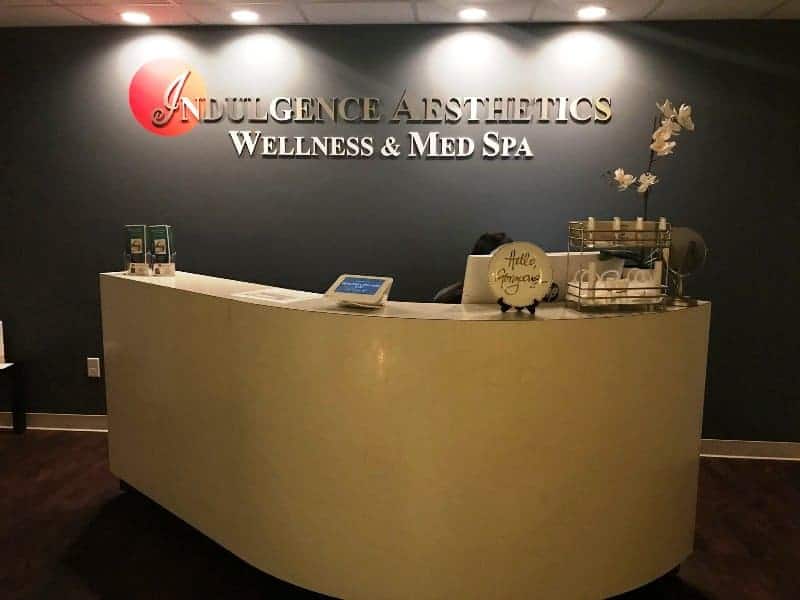 Specialties: Spotlight Treatment, VI Peel
Hours: Monday to Friday from 9 am to 8 pm and Saturday from 9 am to 5 pm
Artists: Anu Bhatnagar, Kezia Rodrigues
Contact: 978-455-8735
Nearby Attractions: Lowell Heritage State Park, Whistler House Museum Of Art
Address: 1075 Westford St, 2nd Floor, Suite #203, Lowell, MA. 01851
Read Best Arcades in Massachusetts
6. La Moon Thai Spa – Cambridge, Massachusetts
La Moon Thai Spa is an affordable spa getaway in New England that provides quality service with the utmost cleanliness. The goal of this place is to give peace and relaxation to the clients. They have another branch in Wilmington. 
This fantastic place offers a line of upscale services for clients. Body and face massages, several treatments, Hydrafacial MD, and other works are done here. They have a few signature massages and treatments that must be availed. Several tempting deals and packages are available, like couples massages, facials, luxury spa packages, etc.
Specialties: La Moon Thai Signature, Signature Facial
Hours: Monday to Thursday from 10.30 am to 8.30 pm and Friday to Sunday from 10 am to 8 pm
Artists: Simon, Pat
Contact: 617-714-5319
Nearby Attractions: Harvard Square, Cambridge Common
Address: 220 Concord Ave, 1st Fl, Cambridge, MA 02138
Read Best Tattoo Shops in Massachusetts
7. Serenity In the City Salon & Spa – Medford
Serenity in the City is a well-known Massachusetts spa, salon, and wellness center. It has another branch located in Stoneham. Many experienced artists are associated with this facility for providing the best spa treatments. It also has a salon section providing hair and nail care and a makeup facility. 
The services include body treatments, med spa treatments, and wellness care procedures. Facials, spray tanning, waxing, permanent hair reduction, med spa skin treatments, yoga classes, etc., are done here. They have a massive collection of products to shop from. They have 14 private treatment rooms and several mani-pedi rooms for special events.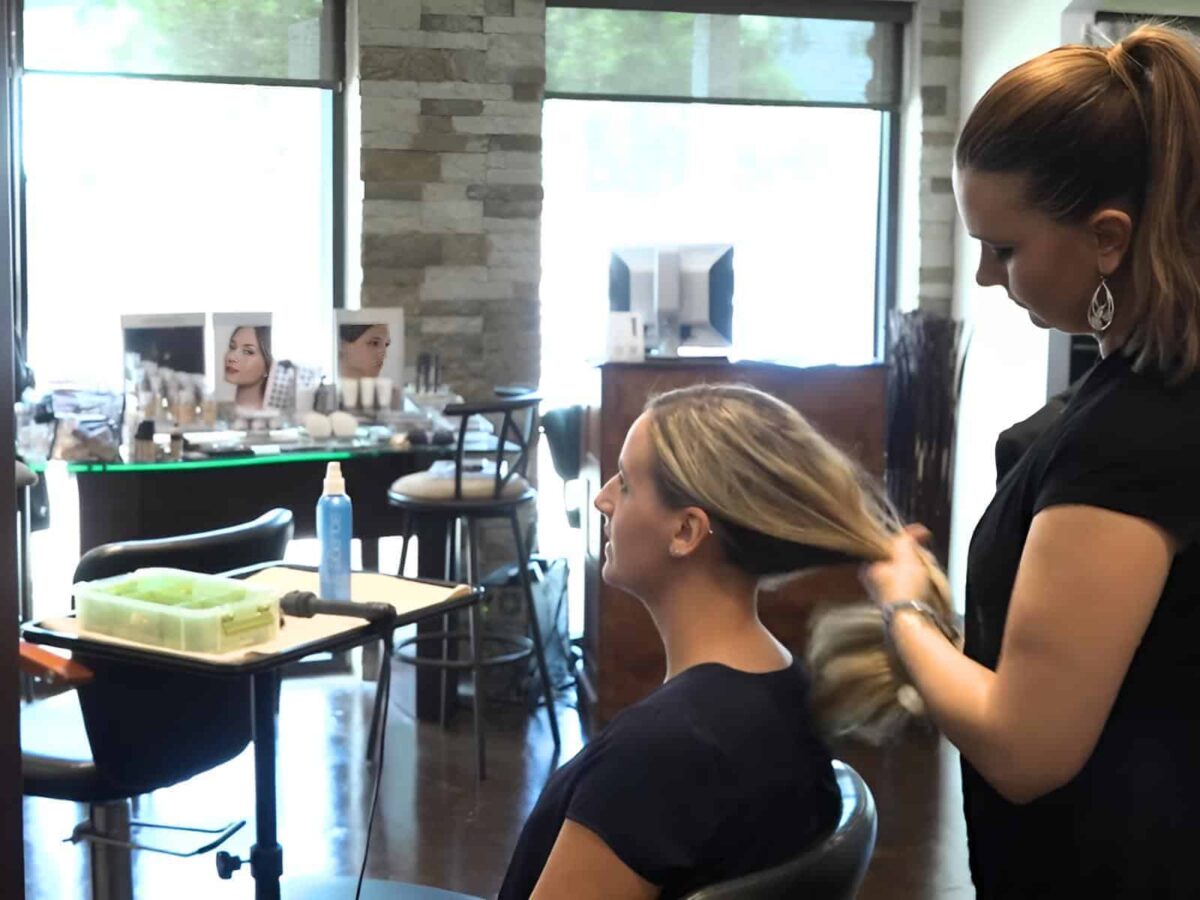 Specialties: Eminence Gemstone Facial, 80 Minute Facial (Serenity Deluxe Facial)
Hours: Open seven days a week
Artists: Lisa C., Diana G
Contact: 781-395-4488 
Nearby Attractions: LEGO Discovery Center Boston, Wright's Tower
Address: 269 Middlesex Avenue, Medford, MA 02155
Read Best Furniture Stores in Massachusetts
8. Holistic Spa Therapy Center – Revere, Massachusetts
The holistic spa is a Korean one that aims to give clients the best experience. The place elevates this remarkable journey with its exclusive amenities. They have a couples suite, a lounge area, and a gorgeous sauna. 
This beautiful spa helps to unwind all the knots and relax the body and soul. Their Eucalyptus Steam, Cedar Rock Dry Sauna, or Korean Backwalk helps to rejuvenate the body. Individuals, couples, or groups have different reservation procedures.
Specialties: The Tropical Rain Vichy Organic Treatment, The Four Hand Harmony Massage
Hours: Daily from 9 am to 9 pm
Contact: 781-485-1900
Nearby Attractions: Saugus Iron Works National Historic Site, Old State House
Address: 195 Squirae Road, 2nd Floor, Revere, MA 02151
Read Best Consignment Shops in Massachusetts
9. Canyon Ranch – Lenox 
The spa facility at Canyon Ranch in Lenox is an extravagant affair. They focus on giving the clients a life-transitioning experience by healing the body and soul. The enormous two spa lounges, a cool dip plunge pool, a steam room, and a warm whirlpool make this place more inviting. 
The skillful artists curate and customize the process according to the client's needs. The services include bodywork, medical aesthetics, facial treatments, massages, and Eastern Therapies. They also offer hair and nail care and Ayurvedic treatments to cleanse the body deep. 
Specialties: Knesko Gemclinical® Facial, Juvéderm® Dermal Filler
Artists: Lauren LeBlanc, Lisa Avnet
Contact: 855-835-9694
Nearby Attractions: Ventfort Hall Mansion and Gilded Age Museum, Kennedy Park
Address: 165 Kemble St, Lenox, MA 01240
Read Best Candy Shops in Massachusetts
10. Tu Moda Spa for Beauty and Wellness – Worcester
Tu Moda Spa is the accurate place to balance physical and mental state. They are very particular about using all the natural ingredients. Since 1987, this spa and salon facility has been providing premium quality service. 
This fancy massage spa place offers massages, body works, and a salon section, giving the best makeover. Special options for men are also available. An iconic 'Foot Soak' method will soon be introduced.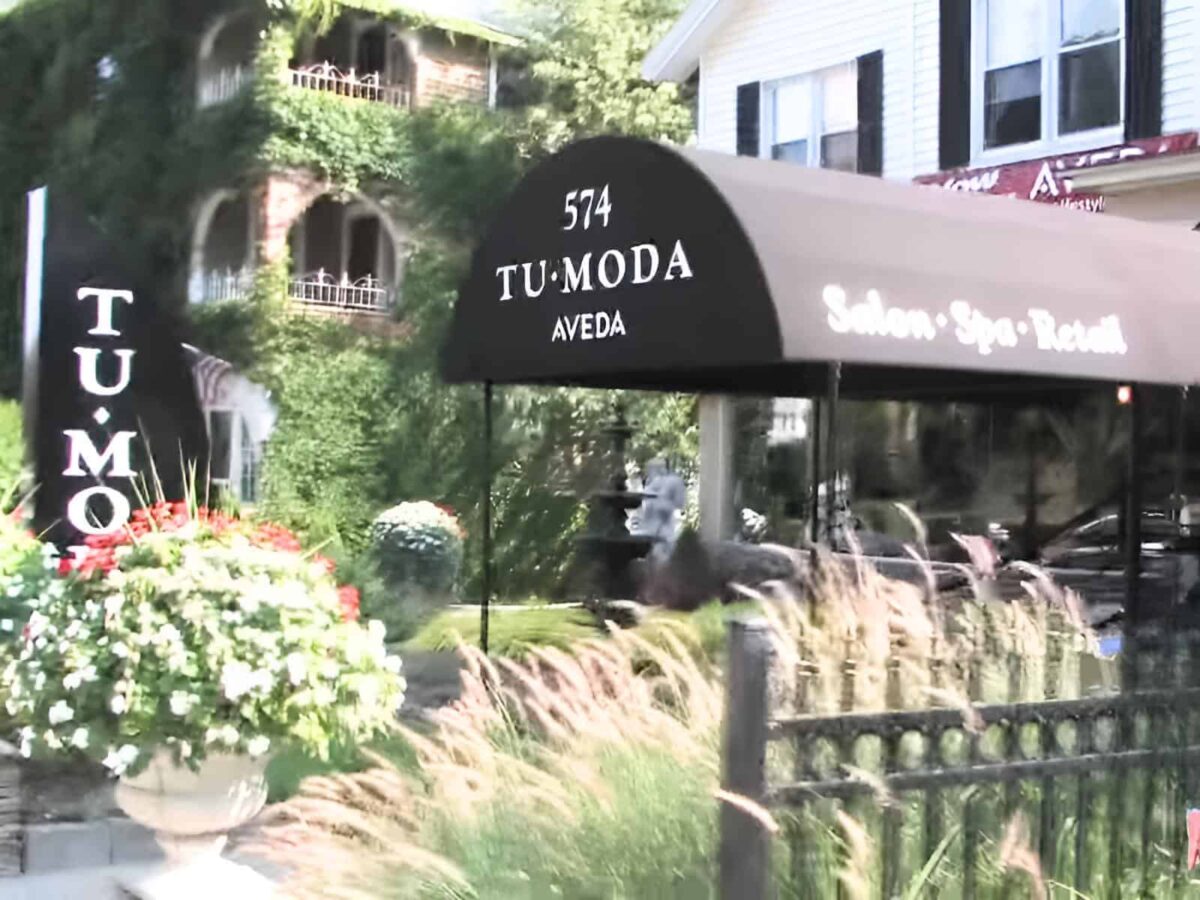 Specialties: Pro Power Peel Facial, La Stone Massage 
Hours: Tuesday to Thursday from 9 am to 9 pm, Friday from 9 am to 6 pm, and Saturday from 9 am to 5 pm
Artists: Emily, Amy
Contact: 508-754-1513
Nearby Attractions: Live Action Escapes, Cascading Waters
Address: 574 Pleasant St., Worcester, MA. 01602
Read Garden Centers and Nurseries Plymouth, MA
11. Bella Santé | Day Spa Med Spa – Wellesley
Bella Santé is an award-winning luxury spa facility. This 'Best of Boston' place believes self-care is key to living your best life. Apart from spa sections, they have a huge collection of skincare products to buy from. It is also located in two other locations, i.e., Boston and Lexington. 
This place offers massages, skin care treatments, and Ultherapy. Their high-quality Med spa rejuvenates the skin and heals it from within. They also have a salon and pedicure-manicure facility.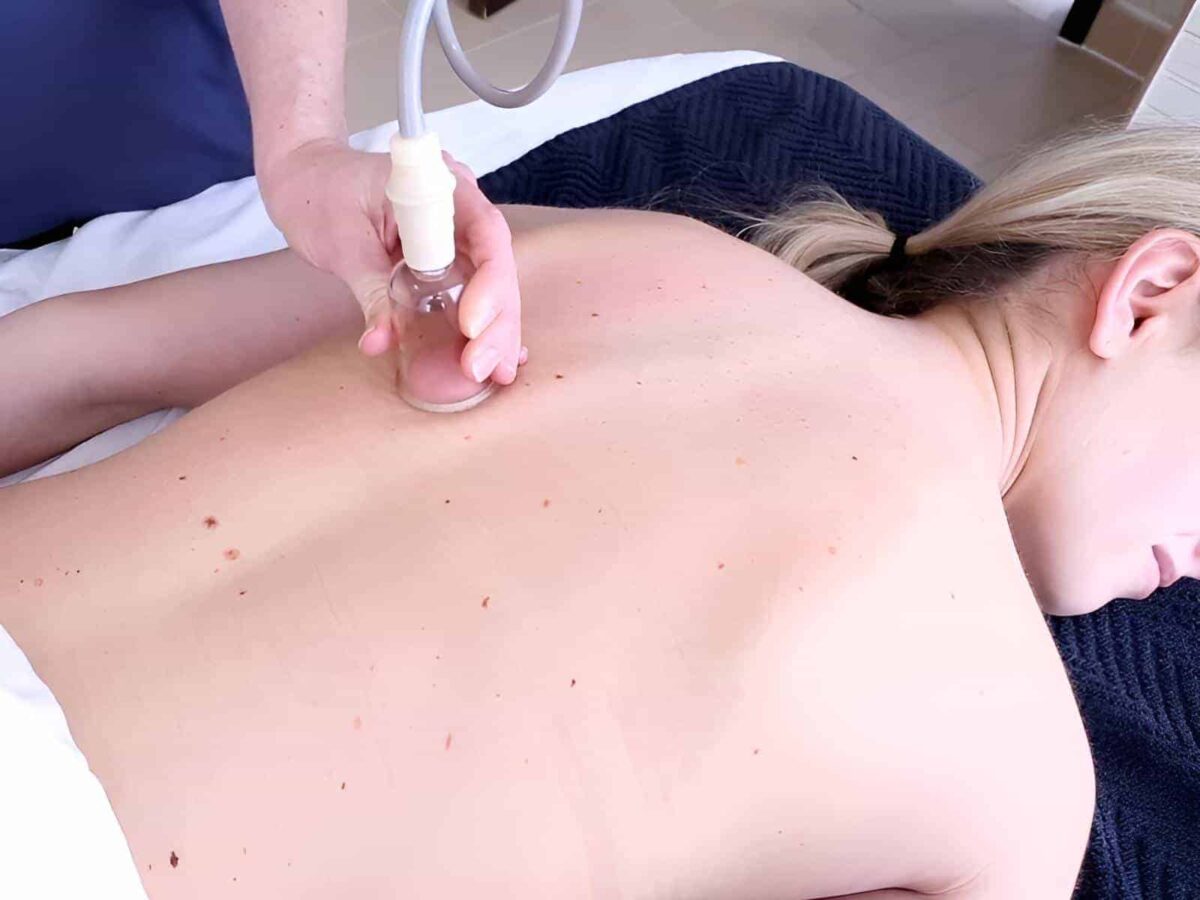 Specialties: Rebalance Bundle, Alpine Arnica Deep Tissue Massage
Hours: Tuesday to Sunday from 9 am to 6 pm
Contact: 617-424-9930
Nearby Attractions: South Natick Dam Park, Charles River Peninsula
Address: 190 Linden Street, 2nd Floor, Wellesley, MA 02482
Read Best Garden Centres and Nurseries in Massachusetts
12. Landa MedSpa – Framingham, Massachusetts
Landa is a medical spa facility located in the Medical Arts Building at MetroWest Medical Center. Its objective is to provide advanced medical care using medical-grade products. Owner Gabriela and her husband, Dr. Raul Landa, started this 18 years ago with three licensed aestheticians. 
Injectables, body contouring, facial and laser treatments, and many more services are done here. Hair Restoration and other wrapping procedures are also available. They have special offers and methods that are there on special occasions.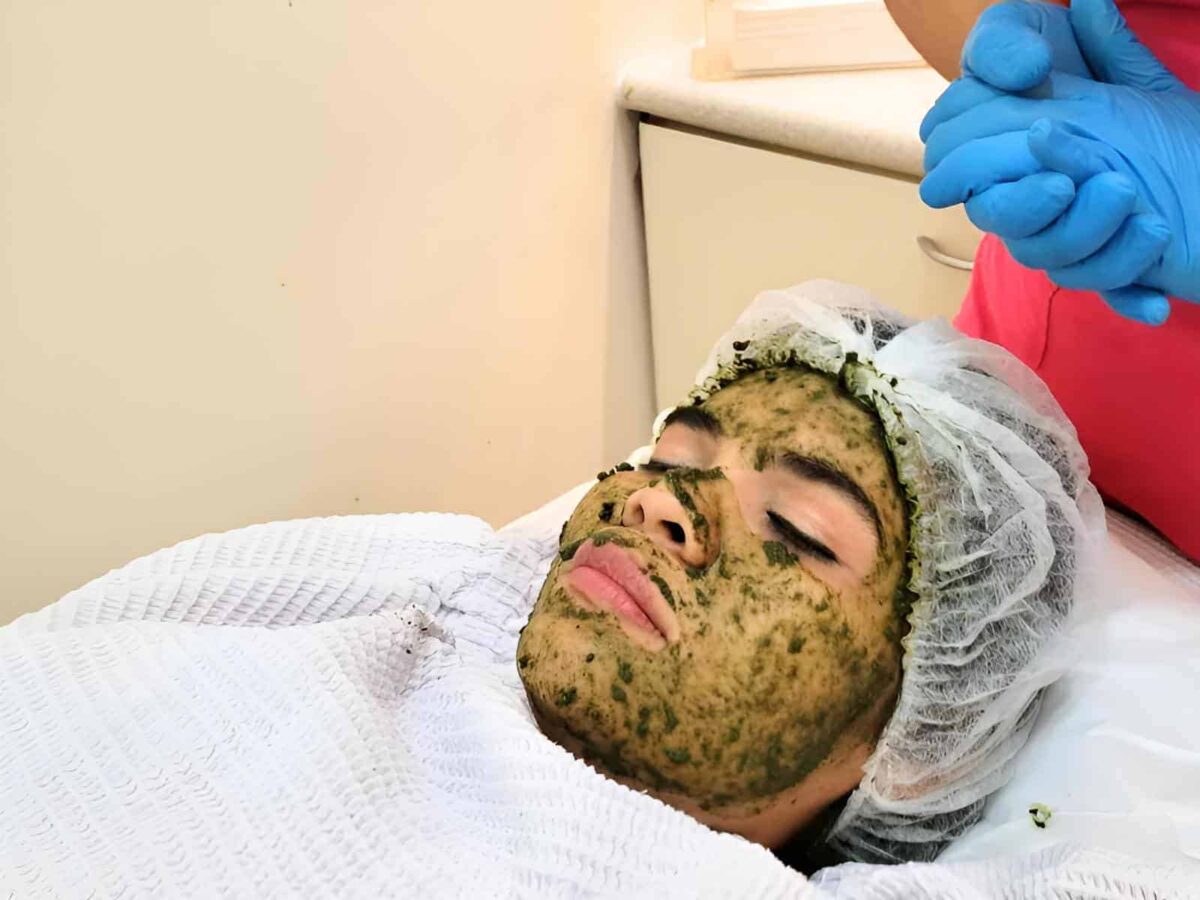 Specialties: Juvéderm Ultra® XC, Rose de Mer
Hours: Monday and Tuesday from 10 am to 7 pm, Wednesday to Friday from 10 am to 6 pm, and Saturday from 10 am to 2 pm
Artists: Dr. Raul Landa, Gabriela Landa
Contact: 508-383-1561 
Nearby Attractions: Cushing Memorial Park, Cochituate State Park
Address: 85 Lincoln St., 6th Floor Framingham, MA 01702
Read Best Bowling Alleys in Massachusetts
13. Viyada Thai Spa – Boston, Massachusetts
Viyada is the first authentic Thai spa in Boston. Thai massage is the perfect concoction of acupressure and yoga stretchings implied on muscles and pressure points of the body. This place believes in the 'Energy Based Healing System' and 'Wind Gates.'
Many services are available here, including their signature massages, body treatments, and other therapies. They have an introductory offer for first-time clients. Several packages are there: couples massage package, full-day package, etc. Some of their products are present in the online store, too. It's one of the good luxury massage places in Boston.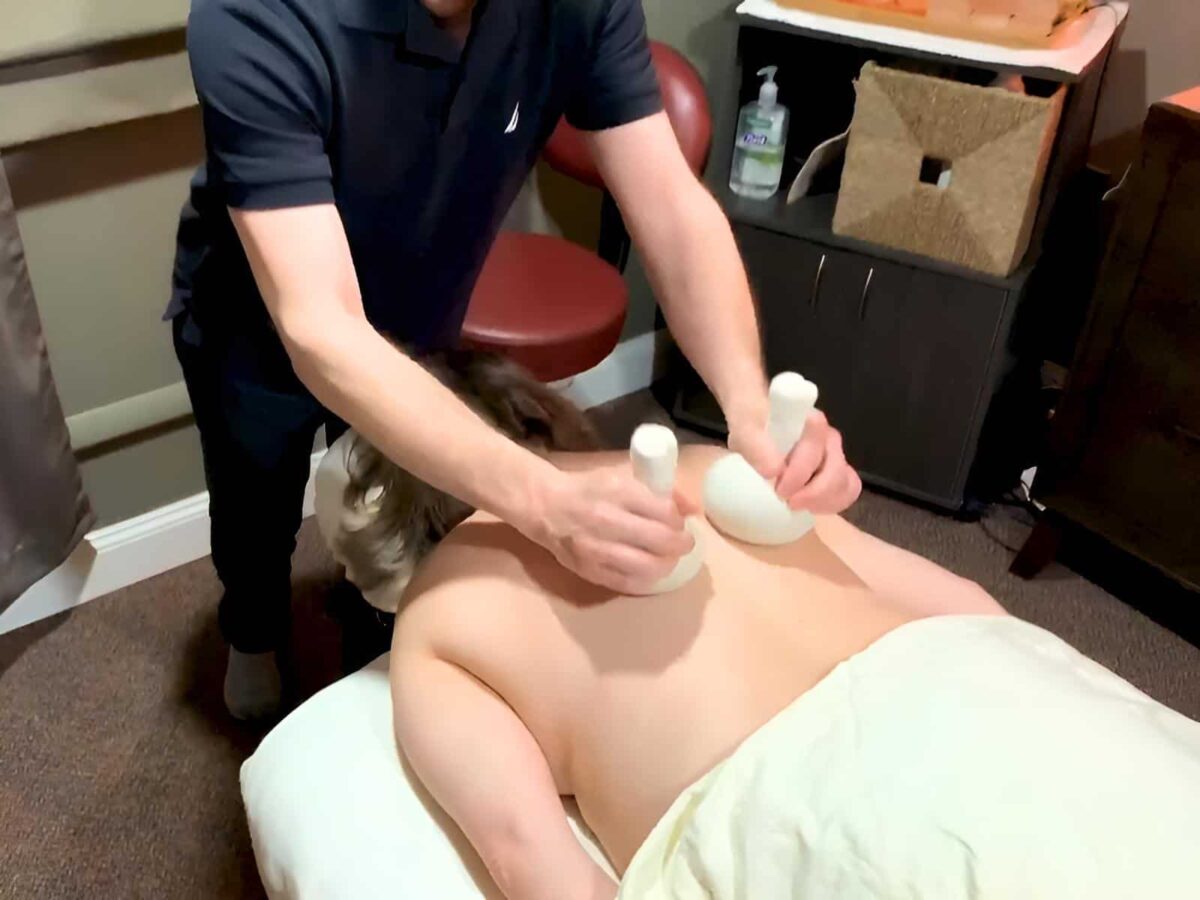 Specialties: Thai Herbal Compress Massage, Viyada Hot Herbal Massage
Hours: Monday to Friday from 11 am to 8 pm, Saturday and Sunday from 10 am to 8 pm
Artists: Dylan, Suda
Contact: 617-266-0390
Nearby Attractions: Charles River Esplanade, Boston Common 
Address: 336 Newbury St. 2nd Fl., Boston, MA 02115
Read Best Indian Restaurants in Massachusetts
14. Body Sense Day Spa – Hyannis, Massachusetts
Body Sense is the best day spa in Cape Cod. It was founded by Kelly White in 2008 and has since provided a premium experience to its customers. The experienced team members give the customer the best spa and wellness treatments. It's one of Massachusetts and New England's most popular day spas.
Different types of facials, full-body massages, and body treatments are the main points of this facility. Hair restoration, eyelashes, hands, and foot care are also a part of their services. They have special bridal and spa packages available. A vast product line is available on their online store.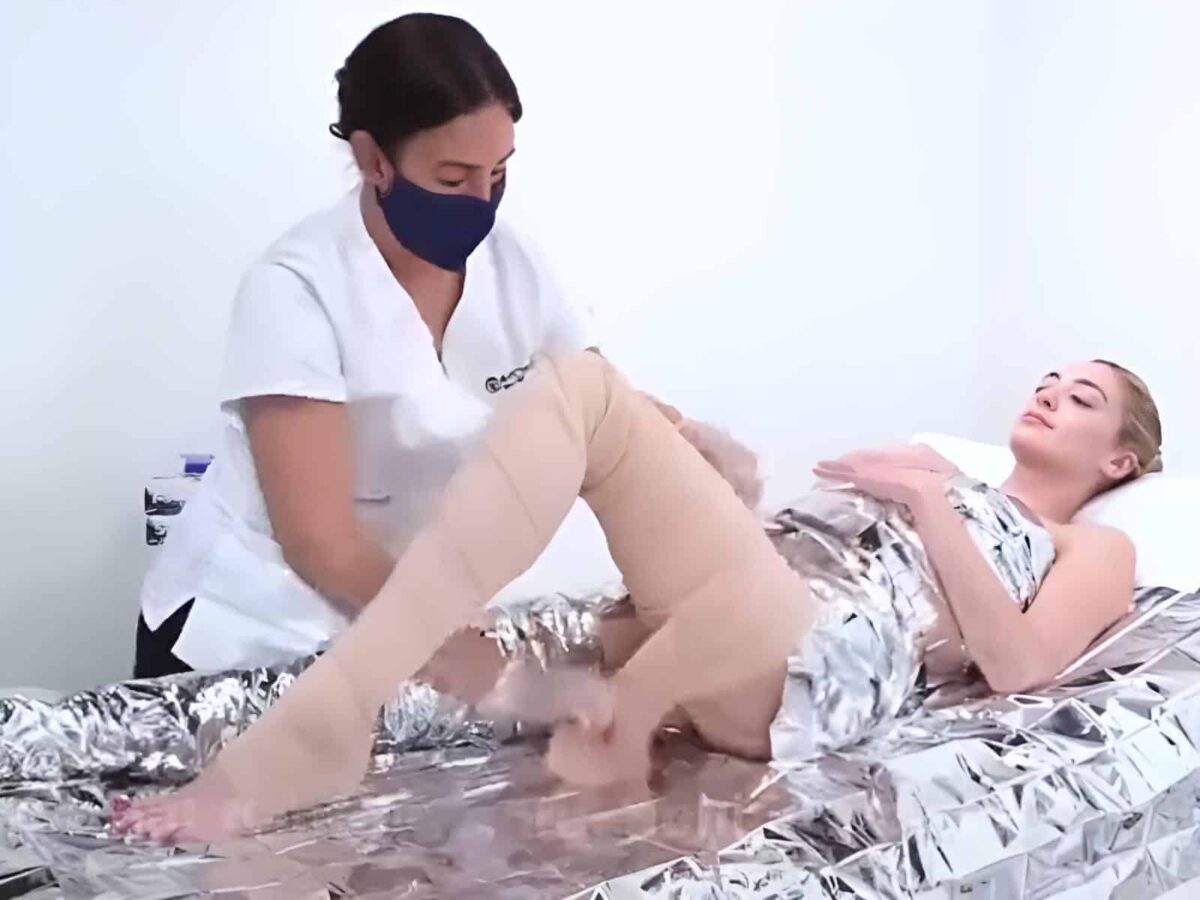 Specialties: Reiki Healing, Peppermint Sea Twist
Hours: Monday to Saturday from 9 am to 7 pm and Sunday by appointment. 
Artists: Kelly White
Contact: 508-775-7546
Nearby Attractions: Veterans Memorial Park, John F. Kennedy Memorial
Address: 179 Barnstable Rd, Hyannis, MA 02601
Read Italian Restaurants in Massachusetts
15. Dillon's Russian Steam Bath – Chelsea
Dillon's Russian Steam Bath is located on the corner of Chestnut Street, Chelsea. They profusely use water and heat as the two main ingredients in their treatment. It has hot granite rocks to disable all the tension from the body.
Shvitz, a Russian bath with oak leaves and plaza oil rubbing, is their main service. The Finnish Saunas help to withstand boiling temperatures. It helps to accelerate metabolism and remove toxins from the body.
Specialties: Platza, Shvitz
Hours: Monday from 2 pm to 9 pm (women only), Tuesday to Friday from 11 am to 9 pm (men only), Saturday from 11 am to 8 pm (men only), and Sunday from 7 am to 1 pm (men only).
Artists: Zen
Contact: 617-884-9434
Nearby Attractions: Boston Children's Museum, New England Aquarium
Address: Dillions Russian Steam Bath, 77 Chestnut Street, Chelsea, MA 02150
Read Best Salad Bars in Massachusetts
16. D&A Esthetics Med Spa, Massachusetts
D&A is a spa facility concerned with wellness, health, and beauty. Their staff is experienced and bilingual to accommodate clients with different languages. The ambiance is calm, which works best to relax the customers.
This nice Spa parlor offers varied services that help to transform and build a better relationship with body and mind. From lip blushing, facials, peels, and brightening treatments to dermal fillers and micro-needling, everything is available here. It has hair restoration and laser hair removal services, too.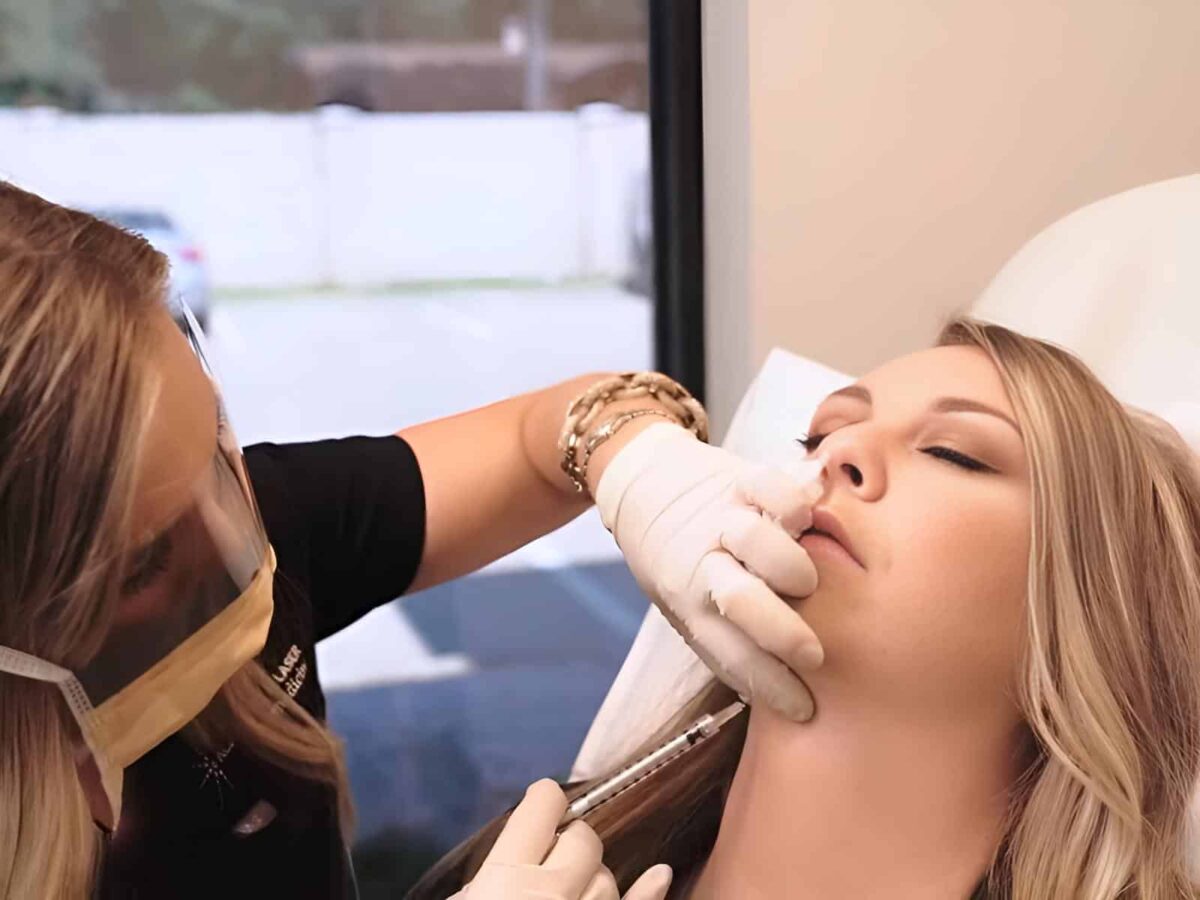 Specialties: Lip Blush Pigmentation, Kybella
Hours: Monday to Friday, 10.30 am to 7 pm, Saturday from 10 am to 7 pm, and Sunday only by appointment. 
Artists: Hianny, Daybelys
Contact: 781-584-6590
Nearby Attractions: Red Rock Park, Lynn Museum/LynnArts
Address: 54 State St Lynn Mass 01901
Read Best Botanical Gardens in Massachusetts
17. Maison Esthetique Christiane Bourque Spa – Danvers
Maison Esthetics is a place to relax and improve inner health. It has been healing people for the last 17 years. This place provides spa treatment along with wellness care. Owner Christiane Bourque and the excellent team made their best effort to make customers comfortable and relaxed. 
Facial enhancement, targeted skin care, and face and body treatments are the integrated part of their service. This local spa has a medical aesthetics and Hydrafacial facial treatment. A separate treatment for men is available. A vast stock of renowned skin care products can be bought from their online store. 
Specialties: Blueberry Soy Slimming Body Wrap, Goddess Peel" Facial Treatment
Hours: Tuesday to Friday, 9 am to 8 pm, and Saturday from 9 am to 5 pm
Artists: Melissa Bourque Simard, Kim Bourque
Contact: 978-777-7278
Nearby Attractions: Endicott Park, Wenham Museum
Address: 94 High St, Danvers, MA 01923
Read Best Breakfast Places in Massachusetts
18. OASIS DAY SPA Weymouth – South Weymouth, MA
Oasis Day Spa offers a blissful escape from the stresses of daily life. The spa's contemporary designed interior gives a sense of relaxation. They treat their customers to a 2-2.5 hours of heavenly spa treatment. They offer facial and body massages, treatments, and other services.
The place offers a variety of retreats, such as relaxing retreats. They offer seaweed facials, Swedish massage, and a foot soak in relaxing retreats. Their rejuvenating and refreshing retreat includes hot stone massage and body polish.
They also present various other spa services, including facials, massages, body treatments, waxing, and tinting.
Their shop also has a retail option where patrons can shop for spa products. They have Inika Organic, Jan Marini, Repechage, and Revitals Lash products. They have ten private rooms full of spa equipment like a massage table, facial bed, and steam shower. An outdoor patio is seen here to enjoy the fresh air and sunshine.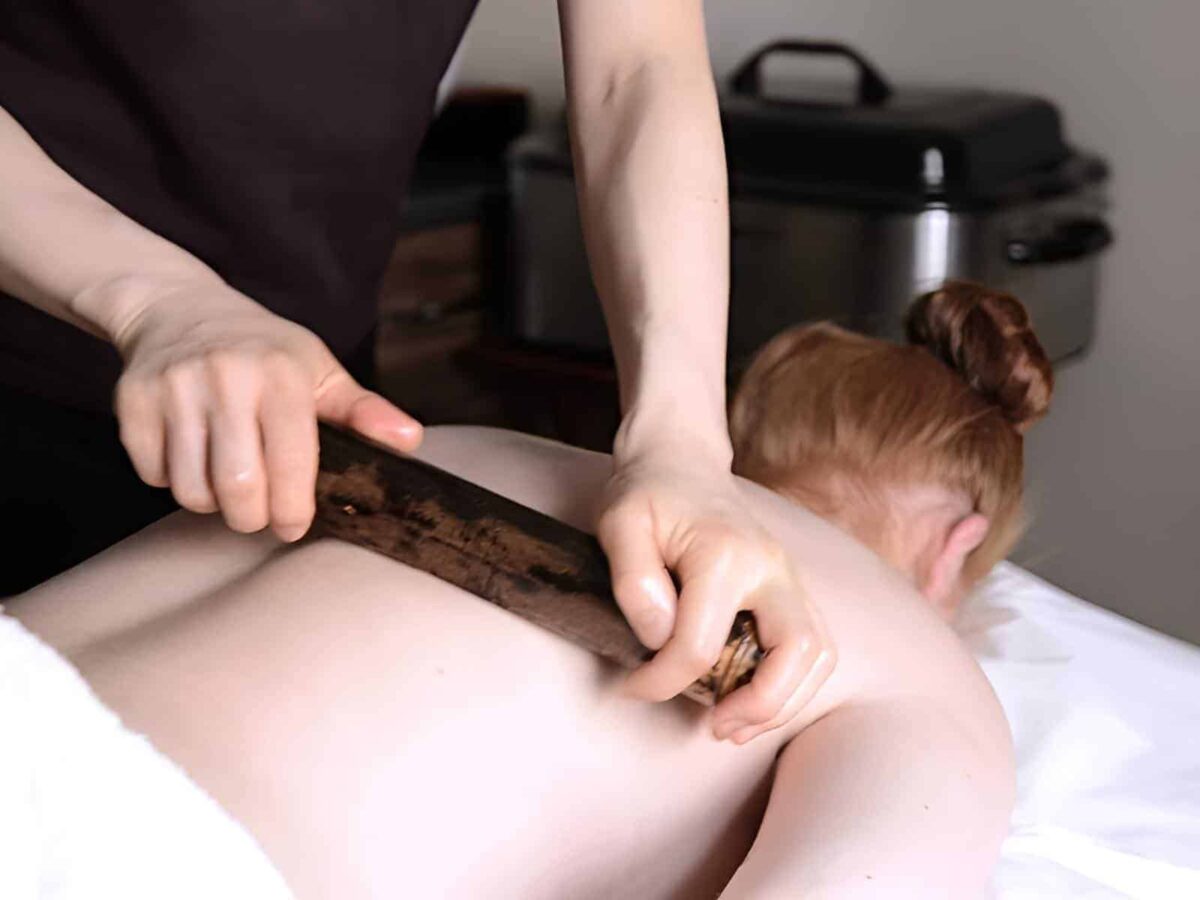 Specialties: Swedish Massage, Facial massage, Bamboo Massage
Hours: Monday from 9:30 am to 3:00 pm, Tuesday & Saturday from 9:30 am to 4:30 pm, Wednesday to Friday from 9:30 am to 8:00 pm.
Artists: Lori, Lynn
Contact: 781-340-5730
Nearby Attractions: Charles River Esplanade, Castle Island
Address: 108 Pleasant Street, Columbian Square S. Weymouth, MA 02190
Read Best Shopping Outlets and Malls in Massachusetts
19. The Dan'l Webster Inn & Spa – Sandwich, MA
The Dan'l Webster Inn & Spa offers a variety of retreats in a package deal that can be customized to individual needs. Their services include stress relief retreats, energy boost retreats, couple massages & more. Relaxation Lounge offers guests comfortable seating, free Wi-Fi, and a refreshment bar.
They have a fitness center full of equipment like treadmills, weight machines, and free weights. All spa retreats include a welcome beverage, a robe, and slippers to wear during treatments. Guests can choose their facial massages and body treatments according to their needs. Reservation-based overnight spa packages are available for customers.
Specialties: Facial massage, Hot stone Massage
Hours: Open 24 hours (Appointment only)
Artists: 
Contact: 508-888-3622
Nearby Attractions: Sandwich Glass Museum, Plimoth Patuxet Museums
Address: Dan'l Webster Inn & Spa, 149 Main Street, Sandwich, MA 02563
Read Best Gyms in Massachusetts
20. Cape Codder Resort & Spa – Hyannis, MA
Cape Codder Resort & Spa is a family-friendly resort. The resort offers a variety of amenities, including an indoor and outdoor water park, a fitness center & multiple dining options. The Mirage is among all-inclusive spa resorts with treatments including massages, facials, body treatments, and nail care.
They showcase a variety of spa packages, which can be customized to fit your needs and budget. Signature Mirage Massage, Mirage Signature Facial, Seashell Massage, and Vitamin C Facial are famous spas. Guests can also enjoy mud wrap, which uses mineral-rich mud to detoxify and cleanse the skin. Cape Codder Resort and Spa has treatments for children as well.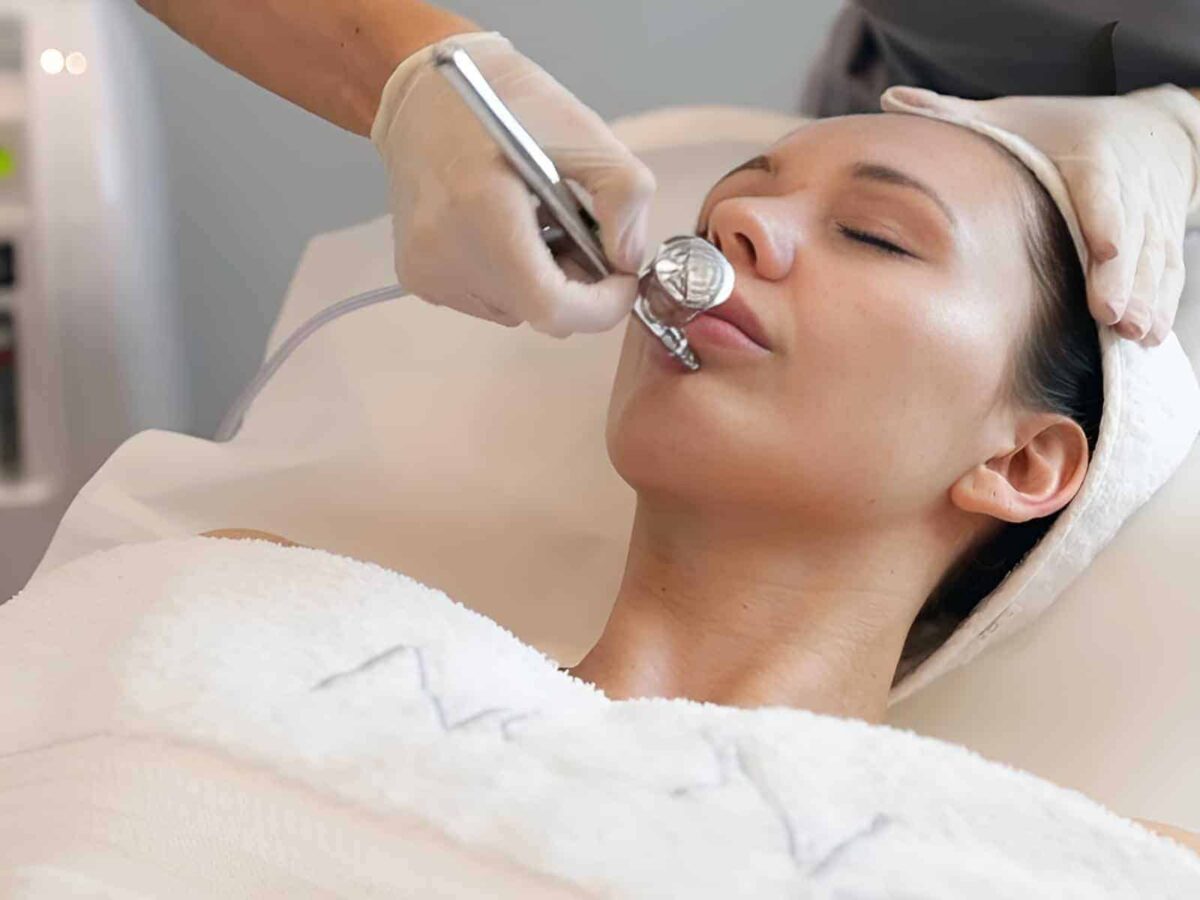 Specialties: Oxygen facial, Warm seashell massage
Hours: Wednesday- Saturday from 9:00 am to 5:00 pm
Artists: Melissa, Jihan
Contact: 508-771-3000
Nearby Attractions: Veterans Memorial Park, Whydah Pirate Museum
Address: 1225 Iyannough Rd Hyannis, MA, US 02601
Read Best Animal Shelters in Massachusetts
21. Mirbeau Inn & Spa – Plymouth, MA
Mirbeau Inn and Spa is inside a French manor house. They offer world-class spa services and informal dining. The spa is a 16,500-square-foot facility with 20 treatment rooms, a resting area, and a fitness center. Their treatment rooms have fireplaces, private sound systems, and plush robes.
They offer treatments like massage and nail care. They have bundled options that include spas, dining, and accommodation. In addition to the spa, Mirbeau Inn & Spa presents several other amenities, like a golf course & a restaurant. Signature Ayurvedic Massage, Champagne Facial, and Signature Body Treatment are top-rated services here.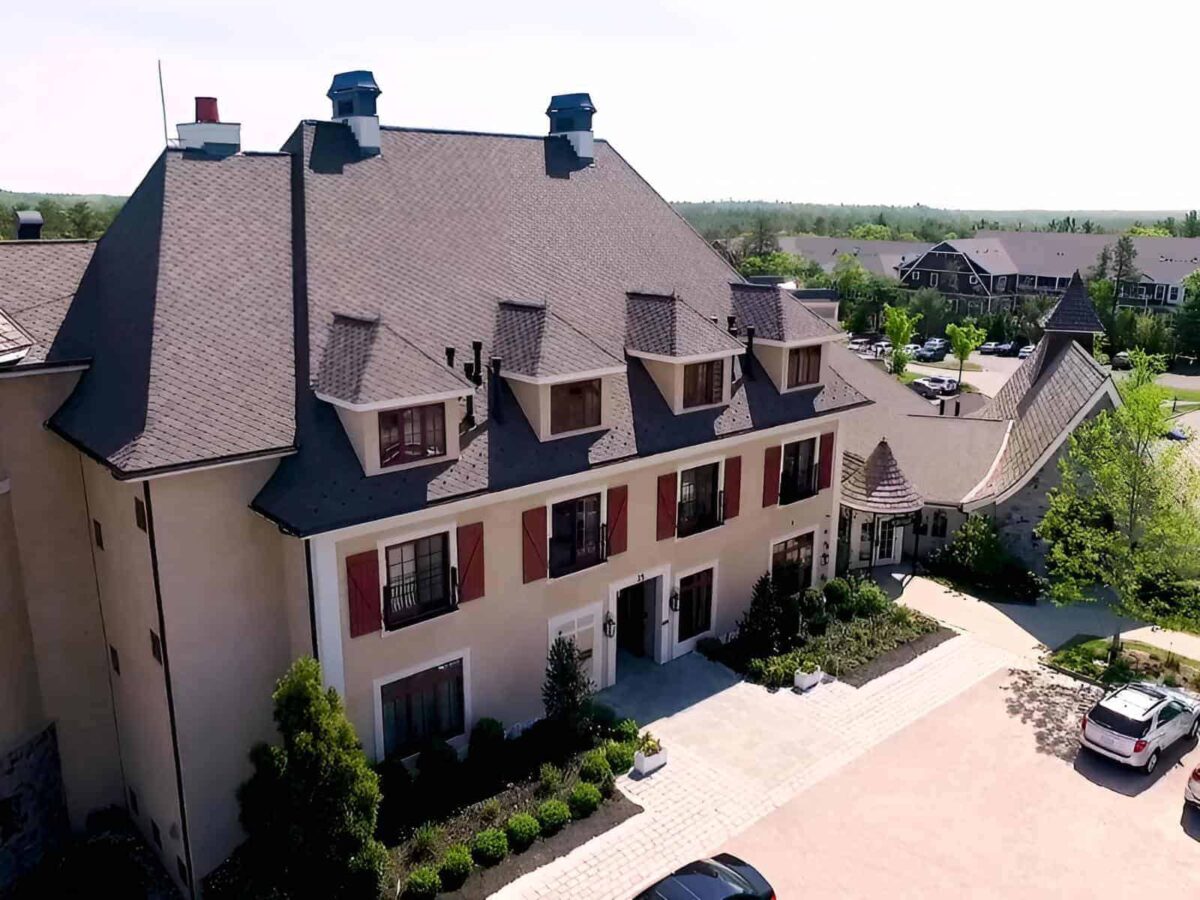 Specialties: Ayurvedic massage, Facial massage
Hours: Open 24 hours (Appointment only)
Artists: Cara, Jackie
Contact: 877-647-2328
Nearby Attractions: Plymouth Rock, Brewster Gardens
Address: 35 Landmark Drive, Plymouth, MA 02360
Read Best Escape Rooms in Massachusetts
22. Miraval Berkshires Resort & Spa Lenox, MA
The Life in Balance Spa at Miraval Berkshires is a luxurious and serene wellness resort Massachusetts spa that offers services to help guests relax. The spa is designed to be peaceful and tranquil, with its natural surroundings and calming atmosphere. It provides a wide range of services, such as massages and treatments.
Several wellness experiences are available, such as yoga, meditation, and sound baths. You can also enjoy the spa's amenities, such as the infinity pool, the sauna, and the steam room. Retail boutiques, herbal teas, and locker rooms are among their other services.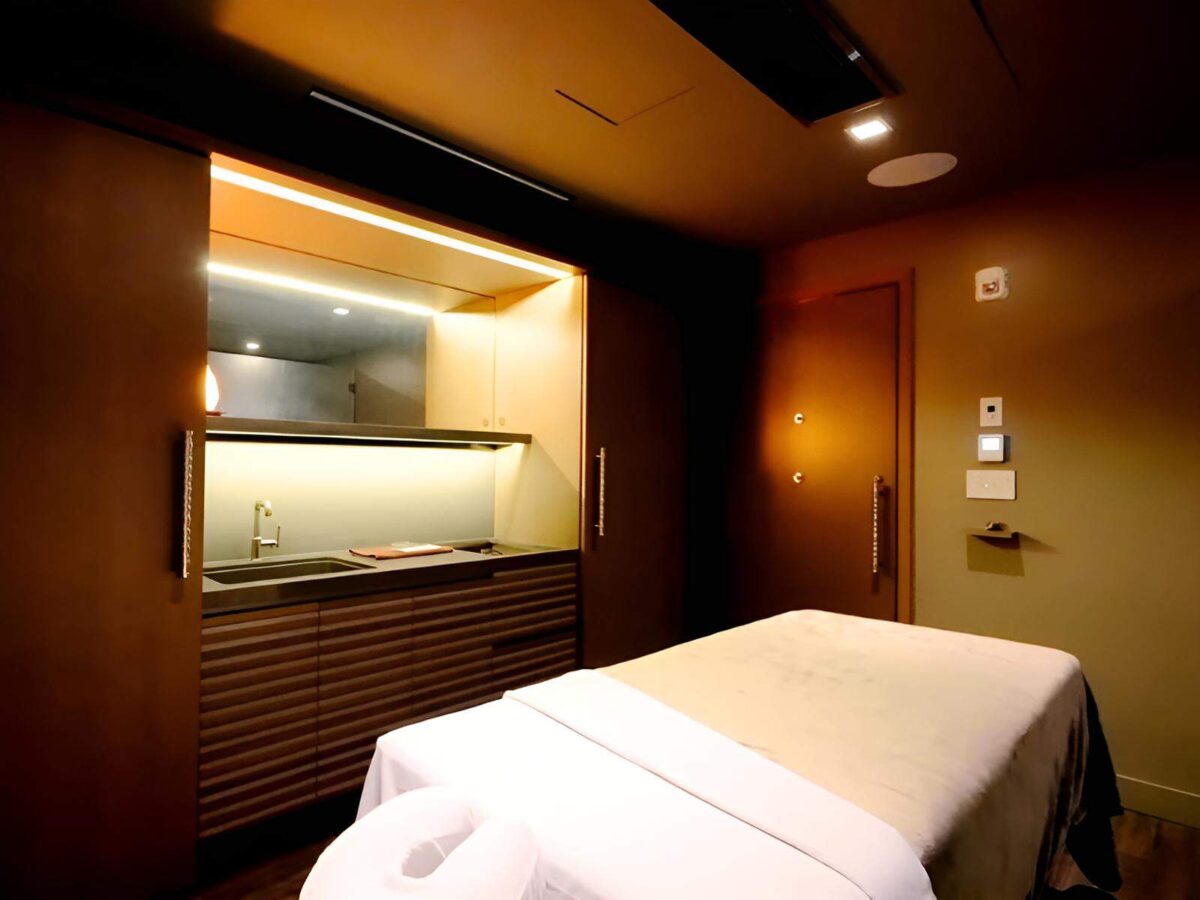 Specialties: Yoga, Meditation, Body massage
Hours: Open 24 hours (Appointment only)
Artists: Sarah, Emily
Contact: 844-440-1589
Nearby Attractions: Berkshire Botanical Garden, Kennedy Park
Address: 55 Lee Rd, Lenox, MA 01240
Read Best Thrift Shops in Massachusetts
Find Day Spas Near You
Conclusion
The spa is turning into a necessary procedure to attend for relieving stress and purifying the inside of our body. As mentioned above, these facilities are considered the best spas in Massachusetts. They are proven to be very useful and provide their best services. Visit one of these spas and lead a tension and toxin-free life.
Massachusetts Articles:-