17 Best Breakfast Places in Massachusetts 2023
A good morning appetite kicks start our day with peace and happiness. Such a pleasant experience is provided by the Breakfast Places in Massachusetts, along with delicious dishes. These restaurants make varieties of sandwiches, salads, egg & omelets, benedicts, and bread and have good indoor and outdoor seating. 
Online ordering facilities are available in the eateries of Boston, West Springfield, East Dennis, Tewksbury, and Medford, along with delivery by Uber Eats. The restaurants render catering services for birthday parties, functions, weddings, bridal showers, and business gatherings.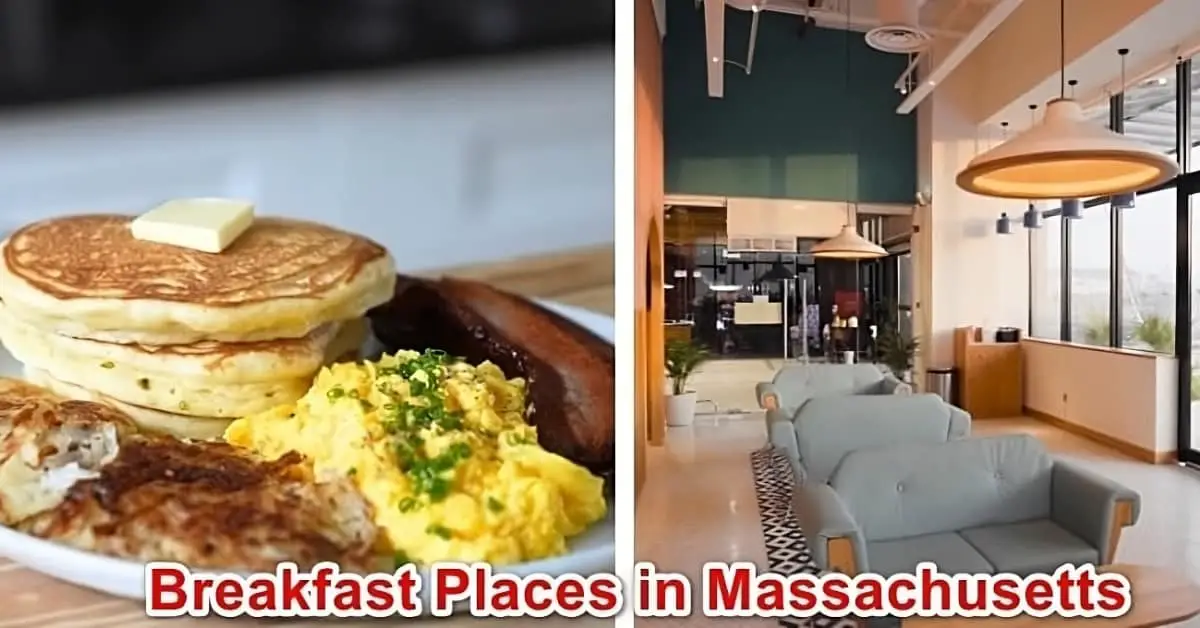 17 Best Breakfast Places in Massachusetts
1. The Friendly Toast – Back Bay, Massachusetts
The Friendly Toast was founded in 1994 and, with multiple branches at Dedham, Danvers, and Boston, is one of New England's most famous branch points. Many fundraising events are conducted here for social benefits.
Delicious and crispy breakfasts are served here. Appetizers like egg rolls, Quesadillas, signature brunches like Chicken & Waffles, benedicts, bowl dishes, and omelets are offered. Quick bites from pancakes, French Toast, and side stuff are also available.
Flights, Mimosas, Toasty Libations, and Bloody Marys make up the delightful bar menu. Soda varieties, coffee, tea, juice, and milk are also affordable here. Excellent merchandise and bags are sold online at an attractive price.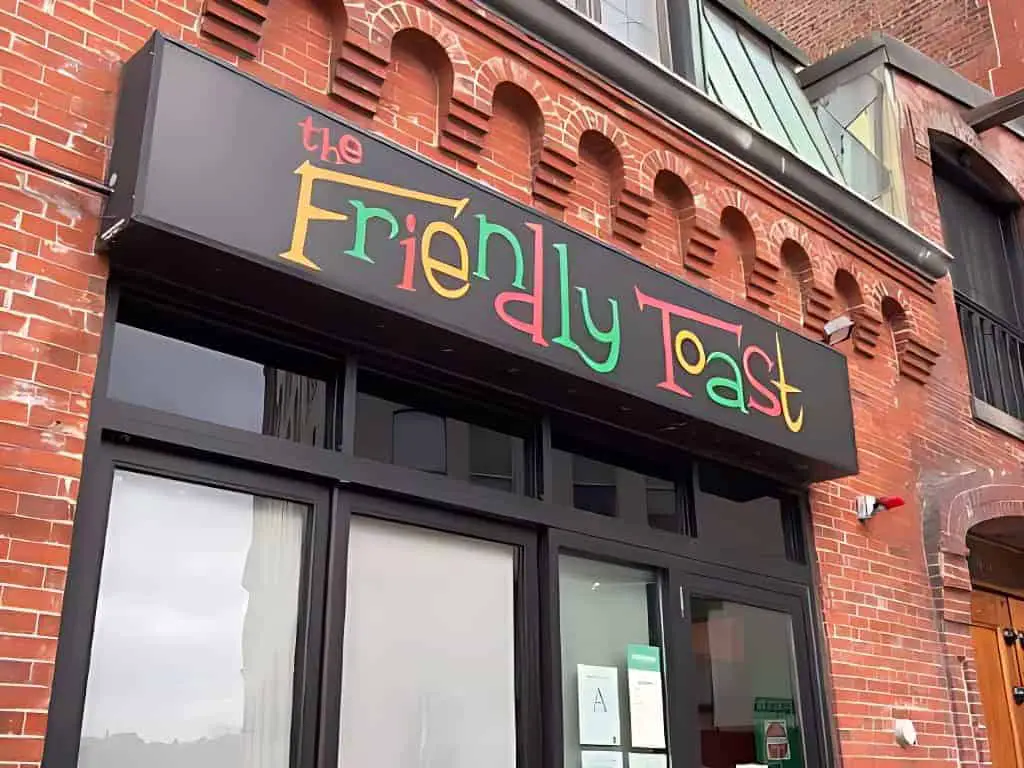 Best Foods: Churro Bites, Appetize Me Captain, Hash Quinche, Chicken Cordon Bleu Benny and Breakfast Burrito
Hours: Monday – Friday: 8 AM – 3 PM, Saturday & Sunday: 8 AM – 5 PM
Contact: 617-456-7849
Nearby Attractions: Boston Common, Charles River Esplanade
Address: 35 Stanhope St, Back Bay, MA 02116
Read Best Spots for Bubble Tea in Massachusetts
2. Memo's Restaurant – West Springfield, MA
Memo's Restaurant has been serving a delicious variety of breakfast and lunch in the Pioneer Valley since 1953. Claude Balestri was the pioneer behind the start of Memo, with immense experience in the field.
Breakfast menu varieties include egg toast, omelets, waffles, pancakes, and tasty hash and sausage benedicts. Western sandwiches and BLT sandwiches are some of the delights. Meals with a small juice pack and chocolate milk are kid's special. Lunch is filled with fresh turkey dinner, spaghetti, meatballs, corned beef, and whole belly clams. 
Gluten-free options include egg dishes, bread, pancakes, salads, and soups. Catering service is offered for graduation parties, weddings, showers, funerals, corporate meetings, Jack -N- JILLS, and birthdays. Private rooms are available for organizing these functions. 
Best Foods: Mimosa, Omelets, Eggs Benedict, French Toast, and Home Fries. 
Hours: Monday – Friday: 7 AM – 2 PM, Saturday & Sunday: 6 AM – 1 PM
Contact: 413-739-8420
Nearby Attractions: Storrowton Village Museum, Springfield Museums
Address: 1272 Memorial Avenue, West Springfield, MA 01089
Read Best Record Stores in Massachusetts
3. Mike's City Diner – Boston, MA
Jay Hajj started Mike's City Diner in 1995. Popular magazines such as The Boston Globe and Boston Herald have marked Mike's City Diner as one of the best food spots. The Food Network recognizes Mike's famous pilgrim sandwich as one of America's best meals on Thanksgiving day.
A good breakfast appetite is filled with pancakes, salads, burritos, soups, and Clam chowder. Chicken varieties, grills, and meatloaf are available for dinner. Eggs, omelets, sirloin and mushroom burgers, beef items, and extraordinary beverages are also offered.
An online ordering facility is available, along with delivery done through Uber Eats. It's one of the best breakfast Places in Boston, MA.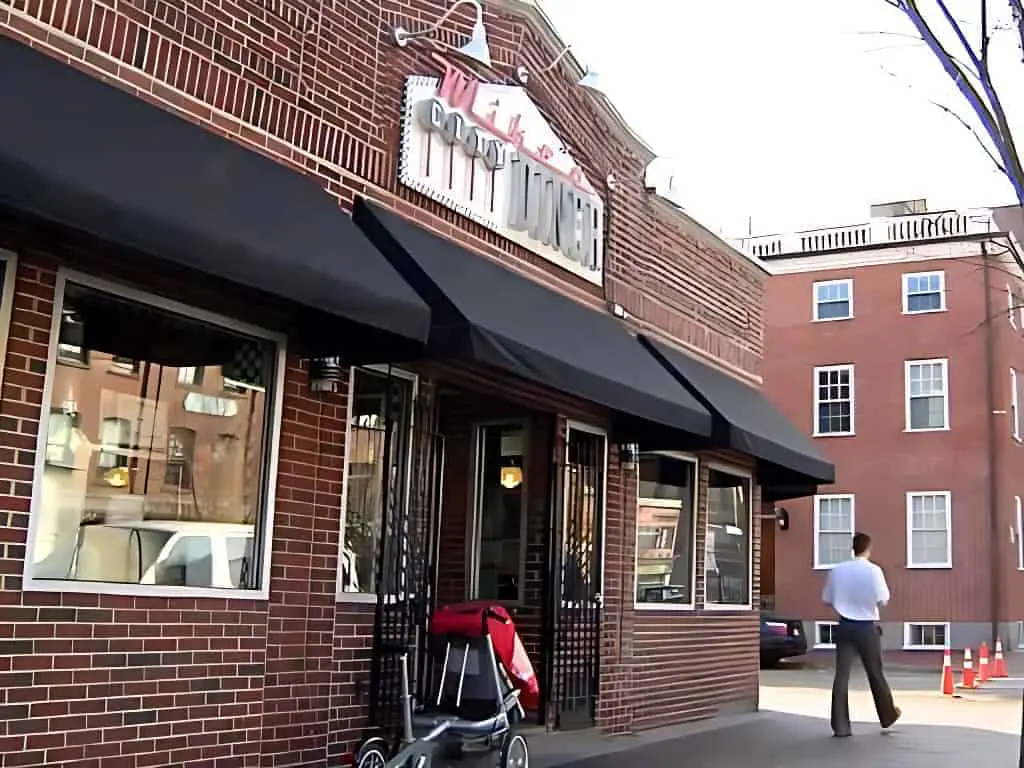 Best Foods: Eggs Benedict, Mike's Special, Duck Confit Hash, Cinnamon Walnut Waffles and Barbarita
Hours: Monday – Sunday: 7 AM – 2 PM
Contact: 617-267-9393
Nearby Attractions: Boston Common, Boston Children's Museum 
Address: 1714 Washington Street, Boston, Massachusetts 02118
Read Best Antique Stores in Massachusetts
4. Grumpy's – East Dennis, Massachusetts
Grumpy's is a family-owned restaurant that has excelled in home-style cooking and serving delis for lunch and breakfast since 1991. The Cape Cod Reader's Choice awarded Grumpy's the "Best Breakfast" for three years.   
Soul-soothing breakfast is offered with freshly baked muffins, traditional scrambled eggs & Toast, benedicts, and pancakes. Other amazing selections include stuffed potatoes, super ham, hash browns, and baked beans. Gluten-free toasted items are also served. 
Hot soups, Shepard's pie, meatloaf, seafood variations like broiled fish, seafood platters, and Scallop Rolls make up a great lunch. Sandwich specials include Monte Cristo and chicken roll–up with feta.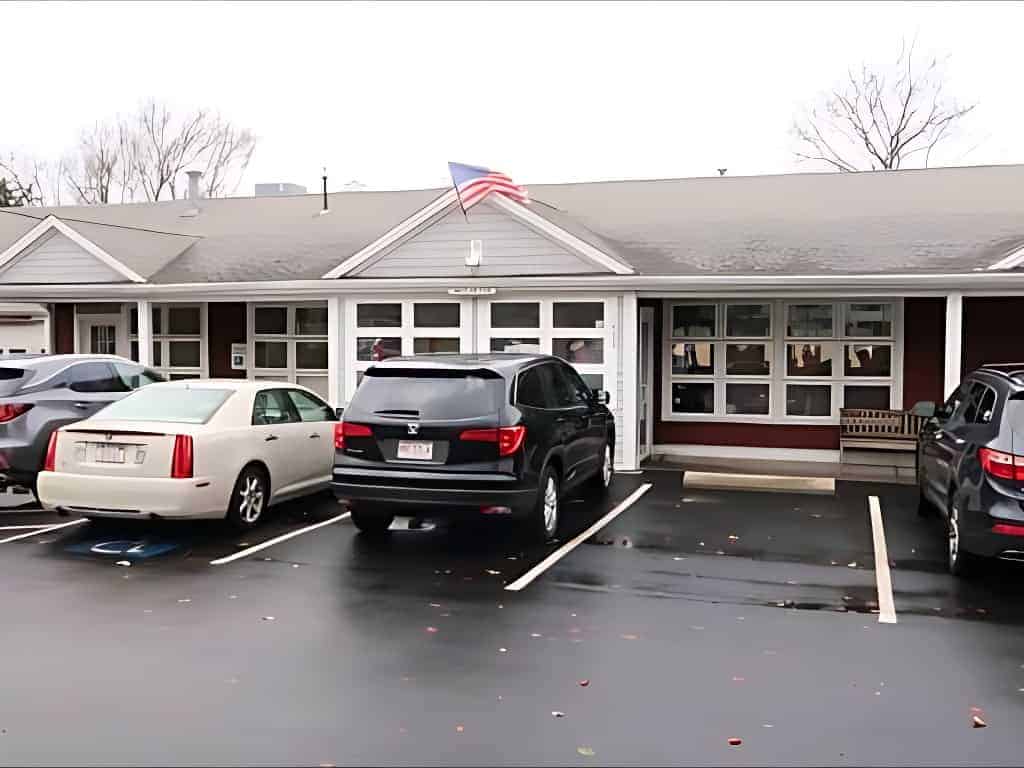 Best Foods: Muffins, Seafood Cake, Florentine, Homemade Quinche, and Jalapenos
Hours: Monday – Saturday: 6 AM – 2 PM, Sunday: 6 AM – 1 PM
Contact: 508-385-2911
Nearby Attractions: Scargo Tower, Stony Brook Grist Mill 
Address: 1408 Main Street Route 6A East Dennis, MA 02641
Read Best Piercing Places in Massachusetts
5. Vic's Waffle House – Tewksbury, MA
Vic's Waffle House has been a good spot for a delicious morning breakfast since 2002, and it was known as T.D. Waffle House in 1992. 
Waffles form the core menu with Elvis, Sports bar sundae, Fried chicken & waffles, Chocolate pig waffles, and Health nut Waffles. Omelets are made with cheese, Philly steaks, spinach, broccoli, spicy sausage, chili, and Tomato. 
Morning pleasure sandwiches are offered with eggs, bacon, burritos, and clubs. Quick side dishes include hash browns, kielbasa, raisin toast, muffins, and bagels. The children's menu comes with chicken tenders and grilled cheese. Hamburgers and Turkey clubs make up a good lunch. 
Moreover, pancakes, French Toast, juice, and beverage items are also available for joyful dining. 
Best Foods: Elvis Waffles, Omelets, Corned Beef Hash, Maple Syrup, and Home Fries
Hours: Tuesday – Closed, Wednesday – Monday: 7 AM – 1 PM
Contact: 978- 640-9610
Nearby Attractions: Lowell National Historical Park, Booty Cotton Mills Museum
Address: 283 Old Main St, Tewksbury, MA 01876
Read Best Arcades in Massachusetts
6. J & M Diner – Framingham, Massachusetts
J & M Diner was started in the Old Path village in Franmingham in 1998. It is a family-owned restaurant serving peculiar breakfasts for the locals.
Special omelets are sweet potato bacon hash omelet, corned beef hash omelet, Reuben, western, and sauteed steak omelet. Customized veggie omelets are made with broccoli, onions, peppers, Balsamic glaze, and Sour cream. Baby Benny, Maple BBQ pulled pork benny, and Homemade hash benny are delicious benedicts. 
Crispy sandwiches are offered in egg, cheese, and Western styles. Other popular dishes are French Toast, pancakes, waffles, and toppings such as Nutella, caramel, and homemade sweet icing. Cold options include coffee, ice cream floats, and drinks.  
Best Foods: Special Omelets, Pancakes, Waffles, Egg Benedicts, and French Toast.
Hours: Monday – Friday: 7 AM – 1 PM, Saturday & Sunday: 7 AM – 2 PM
Contact: 508- 875-7811
Nearby Attractions: Concord Museum, Cochituate State Park.  
Address: 50 Worcester Rd Rt. 9E Framingham, MA 01702
Read Best Tattoo Shops in Massachusetts
7. The Breakfast Club – Malden, MA 
The Breakfast Club started its journey in April 2002. It is present at Allston and now in Malden. George is the owner and celebrates the theme of the 1980s in the club as he worked as a mobile DJ for many events and parties. 
The menu bag contains special omelets, pancakes, egg benedicts, waffles, and French Toast. The library's unique packages include the dork, the detention, and the basket case. Sandwiches are served in egg & cheese, panini, burrito, and home fries. 
Fresh fruits, grains, quick sides, and hot and cold drinks are available. Chicken fingers and Mac 'N' Cheese are exclusively made for kids. 
Best Foods: Hand – Cut Fries, Nutella French Toast, Cape Cod Chicken Salad, Egg Benedicts, and Burgers
Hours: Monday – Friday: 6 AM – 2 PM, Saturday & Sunday: 7 AM – 2 PM 
Contact: 781 -324- 9441
Nearby Attractions: Wrights Tower, Boston Common. 
Address: 269 Main Street Malden, MA 02148
Read Best Furniture Stores in Massachusetts
8. Mul's Diner – South Boston, Massachusetts
Mul's Diner has been a staple breakfast spot for South Boston since 1890. It is the oldest Restaurant and has a bar in the surrounding area. 
Breakfast selections include pancakes, muffin sandwiches, eggs benedict & florentine, French Toast, and burrito. Maple sausage, fried potatoes, and corned beef hash are good sides. Omelets are made in veggie, western, and custom styles. 
Cheesy scrambled eggs, French Toast and Hotcakes are there, especially for kids. Lunch variations are given in starters, soups & salads, burgers, chicken quesadillas, and Turkey tips. Cocktails and beers are present for dinner nights. 
Private spaces are available to organize birthday parties and brunch, accommodating 200 people. Catering is accessible, and table reservation is available online. 
Best Foods: Corn Beef Hash, French Toast, Creme Brulee, Home Fries, and Pancakes. 
Hours: Monday – Wednesday: 5 AM – 2 PM, Thursday – Friday: 5 AM – 10 PM, Sunday: 6 AM – 9 PM
Contact: 617-268-6189
Nearby Attractions: Boston Children's Museum, Boston Common 
Address: 80 West Broadway, Boston, MA 02127
Read Best Consignment Shops in Massachusetts
9. Zoe's – Cambridge, MA
Zoe's has been offering great varieties of breakfast to people with popular American and Greek cuisines. 
Delicious starters such as spanakopita, potato skins, wings, pan chicken tenders, and hommus are offered. Healthy salads include baby spinach, classic chef, rainbow kale, buffalo chicken, and crazy cobb. Reuben sandwiches are served with French fries, chips, and cole slaw. 
Veggie, Ham & Cheese, Athenian, and Wild mushrooms are available in omelet varieties. Turkey burgers, Texas burgers, black bean burgers, and Caprese burgers are some delightful burger dishes. Kabobs are served in beef, tofu, lamb, and chicken.
Special wraps, classic sandwiches, different sides, and cool drinks like fruit shakes, frozen hot chocolate, Raspberry lime rickey, fresh gourmet, and Cherry coke are offered. 
Best Foods: Sweet Potato Pancakes, Reuben Sandwich, Mozzarella Sticks, Omelets, and Hash & Eggs
Hours: Monday – Saturday: 8 AM – 9 PM, Sunday: 8 AM – 3 PM
Contact: 617-495-0055 
Nearby Attractions: Harvard Square, Boston Common.
Address: 1105 Massachusetts Ave., Cambridge, MA 02138 
Read Best Candy Shops in Massachusetts
10. Dempsey's Breakfast and Lunch – Medford, MA
Dempsey's Breakfast and Lunch offers about twenty-five different types of omelets for the locals. They have special menus separately for breakfast and lunch.
Their omelets stuffed with ham, sausage, mushroom, spinach, feta, and corned beef make up a great combination. Egg-type dishes, including cheddar scramble, egg benedict, and smoked salmon benedict, are available. 
Egg sandwiches are made with bacon, salmon, wheat, raisins, bagels, and salsa wrap. Toast, pancakes, home fries, tots, and onion rings are side dishes. Other dishes like French Toast, muffins, waffles, soups & salads, and beverages are also offered. 
Best Foods: Omelets, Muffins, Home Fries, Breakfast Sandwiches, and Bagels. 
Hours: Monday – Saturday: 6 AM – 2 PM, Sunday: 6 AM – 1 PM
Contact: 781- 396 – 7723
Nearby Attractions: Stone Zoo, Boston Common. 
Address: 64 Lambert St, Medford, MA 02155, USA
Read Garden Centers and Nurseries Plymouth, MA
11. Haven – Lenox, Massachusetts
Haven offers high-quality breakfast and baked products for the locals. Their products are made out of locally sourced ingredients from farmers. Their goal is to provide food loved by the social community. 
The breakfast menu is filled with egg & omelets, and French rolled omelets, Toast, cold drinks, and cocktails. Among the drinks, Bloody Mary, Berkshire Belle, Nutmeg bourbon latte, and Rosemary maple latte are notable. Brunch served with egg benedict, Huevos Rancheros, Blueberry baked French toast, burrito, and Caramel Inferno Latte make up a good brunch. 
Lunch specials include grilled polenta, Italian grilled cheese, burgers, Aegean salads, avocado toast, and Haven tuna. Revelry Cabernet, Gruner Veltliner, Lockhart Chardonnay, and Green Soul Riesling are affordable, top-notch wines and beers. 
Catering service is offered for any wedding, farm dinner, cocktail & wine dinner, and other events. Online ordering and take-out facilities are also available. 
Best Foods: Haven Scramble, Salmon Scramble, Toad in the Hole, Buttermilk Pancakes, and Smoked Salmon Toast
Hours: Thursday – Monday: 9 AM – 2 PM
Contact: 413- 637-8948
Nearby Attractions: Berkshire Museum, Berkshire Botanical Garden
Address: 8 Franklin Street, Lenox, MA 01240
Read Best Garden Centres and Nurseries in Massachusetts
12. Little Depot Diner – Peabody, MA
Little Depot Diner is a small 15-stool lunch car serving since 1929. It is owned and operated by Chuck and Nikki Maxwell. 
Hall of Fame specials include the Chuck Wagon, Johnny Cash Hash & Eggs, the Motley Cristo, and avocado toast & Eggs. The wicked excellent egg plate is served with customized flavor toast alongside home fries and baked beans. 
Handcrafted meat & egg plates contain Hungarian sausage and house bacon. Benedict's options include Hungarian Benny, traditional, Irish, Florentine, and bacon Benny. Beverages from coffee and tea to assorted sodas are available. 
Slammin Sammies is served with English muffins, bagels, croissants, eggs, and cheese. The omelets are made in Western, Greek, and veggie cuisines. Quick snack bites such as French Toast, pancakes, and Belgian Waffles are provided with additional yummy toppings. 
Best Foods: Eggs Benedict, Pancakes, Cinnamon Butter, waffles, and French Toasts
Hours: Monday – Friday: 7 AM – 12 PM, Saturday & Sunday: 7 AM – 1 PM
Contact: 978- 977-7775
Nearby Attractions: Witch Dungeon Museum, Ropes Mansion, and Garden. 
Address: 1 Railroad Ave Peabody, MA 01960 
Read Best Bowling Alleys in Massachusetts
13. The Blueberry Muffin Restaurant – Plymouth, MA
The Blueberry Muffin Restaurant has branches in Kingston, Cedarville, and Plymouth and has served since 1998. It makes dishes for breakfast and lunch and also sells many bakery products.
The lumberjack, south of the border, and coffee-rubbed steak tips are top dishes with eggs. Benedicts come in Eggs, hash, and braised short ribs. Omelets are made of cheese, jalapeno bacon & cheddar and taste in Mexican, Veggie, and Western styles.
Steak sandwiches, Turkey egg & cheese, pancakes, waffles, and French Toast are good delicious bites. Mickey Mouse pancakes and French Toast are exclusive for kids. Hot soups, salads, and Beverages are also available. 
Best Foods: Eggs Benedict, Donuts, Hash, Classic Avocado Toast, and Blueberry Cake
Hours: Monday – Sunday: 6 AM – 1 PM
Contact: 781-936-8848
Nearby Attractions: Brewster Gardens, Nelson Memorial Park 
Address: 2240 State Road Plymouth, MA, 02360, U.S.
Read Best Indian Restaurants in Massachusetts
14. Hangar B Eatery – Chatham, Massachusetts
Tracy Shields has operated and run the Hangar B Eatery for a long time. Monomoy Community Service is a free meal program where food is ready to pick up every Friday. 
Breakfast variations include sandwiches, mushroom & arugula omelets, benedicts, lemon ricotta pancakes, and gluten-free, vegan cinnamon pancakes. Fish tacos, grilled cheese & tomato soup, and sides are available. 
Potato buttermilk donuts and muffins are unique to taste. The kid's favorite dishes include silver dollar pancakes, mini French Toast, and sourdough grilled cheese.  
They also have an online merchandise collection offering varied outfits for men and women. 
Best Foods: Huevos Rancheros, Red Flannel Hash, Vegetarian Egg Benedict, Lemon Ricotta Pancakes, and Organic Turkey Burger
Hours: Wednesday – Sunday: 8 AM – 2 PM, Monday – Tuesday: Closed.
 Contact: 508-593-3655
Nearby Attractions: Brewster Gardens, Nelson Memorial Park 
Address: 240 George Ryder Rd Chatham, MA 02633
Read Italian Restaurants in Massachusetts
15. Sugar Magnolias – Gloucester, Massachusetts
Sugar Magnolias is a family-style restaurant serving delicious varieties of dishes for breakfast, brunch, and lunch. It has received several awards, including Certification of Excellence 2014 by TripAdvisor and Best of Cape Ann 2009 and 2010. 
Special SugarMag dishes made for breakfast have pineapple fritters, hash & eggs, porridge, and 56 Hilltop. French Toast, pancake varieties, omelets, sandwiches, and beverages are mostly favored. The brunch menu includes salads, magnolia, white wine, beer, and red wine.     
Salads, fish tacos, soups, quesadillas, toasts, bread, sides, and beverages are served for lunch. Catering to any event is available with unique menus if ordered 48 hours before. 
Best Foods: The Charleston, Crab Cakes & Eggs, Florentine, French Toast, and Pancakes. 
Hours: Tuesday – Friday: Breakfast – 7 AM – 11 AM, Lunch – 11.30 – 2.30 PM, Saturday & Sunday: Breakfast & Brunch – 7 PM – 1 PM
Contact: 978- 281-5310
Nearby Attractions: Hammond Castle Museum, Cape Ann Museum
Address: 112 Main St, Gloucester, MA 01930
Read Best Salad Bars in Massachusetts
16. Persy's Place – Middleboro, MA
Persy's Place, opened in 1982, is a family-owned business serving delicious breakfast and brunch. They have 8 locations throughout the region. The menu consists of 100 breakfast and lunch items. The restaurant offers everything from pancakes and waffles to Burrito and Pizza.
They have various breakfast drinks, including coffee, tea, juice, and smoothies. Along with their breakfast menu, they also offer burgers, salads, sandwiches, and more for lunch. They have a gift shop where you can purchase t-shirts & mugs. The restaurant uses fresh, locally sourced ingredients. They also have a menu for gluten-free meals.
Best Foods: Buttermilk pancakes, Sandwiches, Rancheros
Hours: Monday- Sunday from 7:00 am to 2:00 pm
Contact: 508-946-0022
Nearby Attractions: Edaville Family Theme Park, Oliver Mill Park.
Address: 43 Bedford St., Middleboro, MA 02346
Read Best Spas in Massachusetts
17. Altea's Eatery – Worcester, MA
Altea's Eatery creates American food with a French twist. They make all the dishes very carefully. The shop sells delicious and flavourful breakfast and lunch. They have an extensive breakfast menu with notable corned beef hash, chicken breast, and waffles.
Lunch is also provided here with mouthwatering dishes like Braised Short Rib Sandwich. Altea's Eatery also offers to host private events, catering, and gift card options. With reasonable prices, customers can have a great time with good food & drinks. Takeout & dine-in are both options available here.
Best Foods: Steak & eggs, Frittata, Smoked salmon benedict. 
Hours: Monday- Sunday from 8:00 am to 3:00 pm.
Contact: 508-767-1639
Nearby Attractions: Live Action Escapes, EcoTarium.
Address: 259 Park Avenue, Worcester, MA 01609
Read Best Botanical Gardens in Massachusetts
Find Breakfast Spots Near You
Conclusion
Many Breakfast Places in Massachusetts offer brunch, lunch, and dinner at fixed times and function on the weekends. The breakfast restaurants in Gloucester, Chatham, Kingston, Cambridge, Lenox, and Peabody have private halls for organizing parties, meetings, and family gatherings.
Massachusetts Articles:-